Thinking of a kitchen remodel? Is your brain spinning with information and you're not sure where to begin? You're not alone. 
In fact, a lot of homeowners are on the fence about getting such a home improvement project started, and all of them have viable concerns and kitchen remodel questions that need answers.
Here are the answers to five common kitchen remodel questions that our clients here in Central Wisconsin ask us.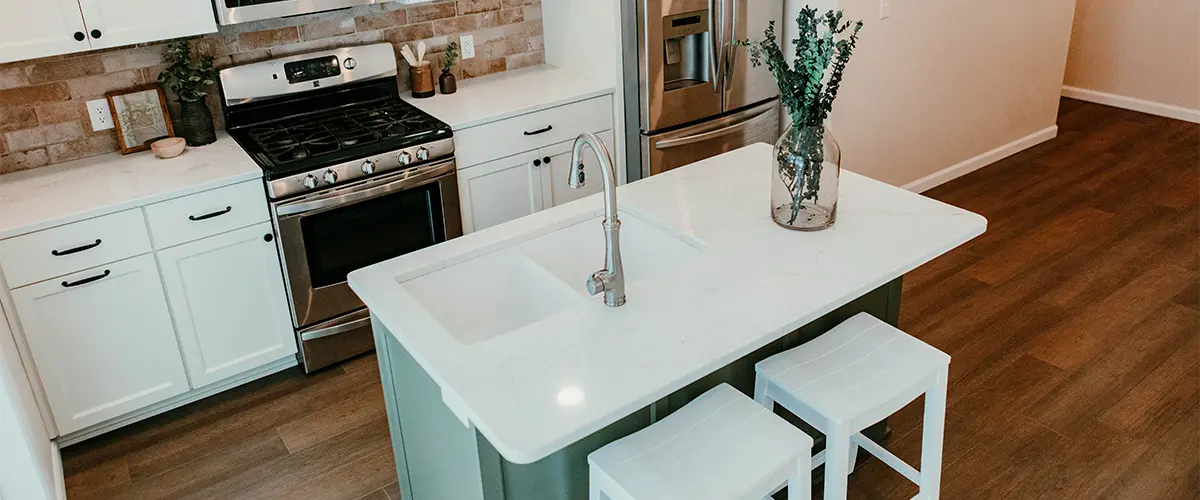 1. What Type Of Countertops Do You Recommend?​
If you are an HGTV junkie, you may have noticed the plethora of potential countertop choices in the variety of home makeover shows. 
From natural stone products, to wood, tile, concrete and even stainless steel, it can be overwhelming. Although we are always open to new ideas, we here at Remodeling Journey typically recommend choosing a quartz or granite countertop for your kitchen remodel.
Both quartz and granite are beautiful natural stone countertops and are sure to produce the "WOW" factor in your kitchen. 
Although natural stone is more expensive than a laminate or formica countertop, the beauty and the durability can not be beat.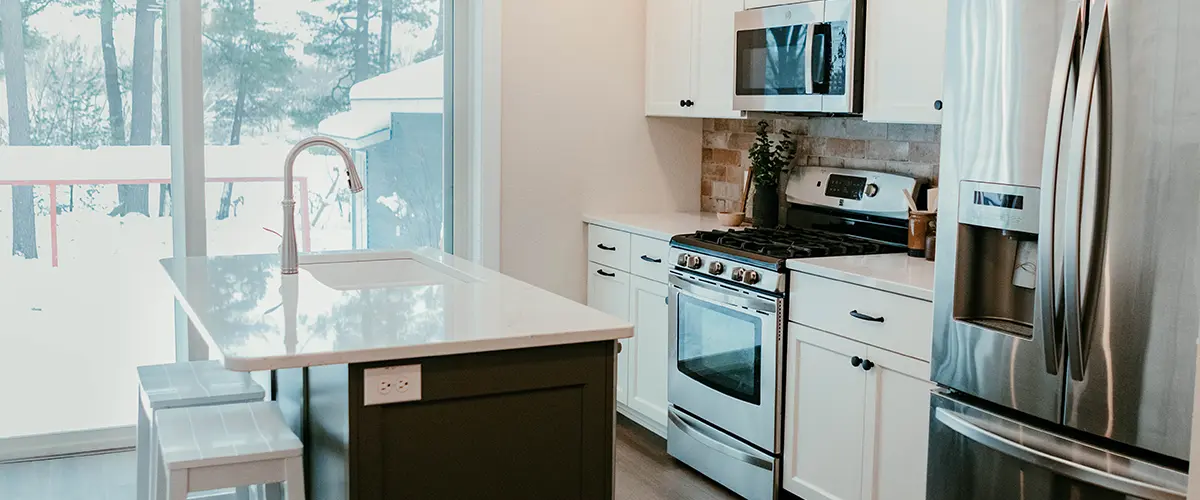 2. How Can I Get More Light In My Kitchen?​
A very common kitchen complaint involves lack of lighting. This is obviously an issue when you are doing tedious, fine motor tasks with sharp objects. Fortunately, there are many ways we are able to accommodate a request for more lighting.
Get More Natural Light In
Oftentimes, older kitchens are smaller, confined spaces with little natural light. By knocking down walls and creating an open space environment, natural light from other windows is able to better reach the kitchen area. Adding additional windows or skylights is also an option to increase the amount of natural light that streams into your work space.
Artificial Light Is Also A Great Opion
In addition to natural lighting, the sky's the limit with options for artificial lighting. Light fixtures are not only a beautiful statement piece, they can also play an important role in the functionality of your kitchen. 
Strategically placed pendants that illuminate work areas can aid in measuring or chopping ingredients. Under cabinet lighting can also help add a soft glow for ambience or brighten work spaces for tasks. Lighting placed inside of cabinets increases visibility to help you find all of your dishes.
Kitchen Colors Can Make A Huge Difference
Finally, being strategic with your design choices can allow your kitchen to look and feel brighter. Choosing light colored, or high gloss materials and appliances will reflect light and help illuminate a kitchen. 
Along those same lines, adding a decorative mirror also helps if it works with your design vision. Adding a pop of color with a vase, curtains, a backsplash, or piece of artwork also helps make a kitchen feel brighter.
Using a combination of these lighting ideas in your kitchen will no doubt create a bright, fresh, and functional work space for your kitchen needs.
3. Can The Location Of My Appliances Be Moved?​
Simple answer…of course! 
When you are looking for that "WOW" factor, a lot of times it is going to take more than just adding a backsplash or painting a wall. There are a lot of specific steps to ensure this process is safe and completed with quality. This is a huge reason we believe a quality contractor is a valuable asset for your kitchen remodel, so that you end up with your dream space.
A popular choice for many customers is to transform their closed, confined cooking space into a more open concept layout. (Which by the way… we love!)
This could potentially mean:
We contract with the best in the area to help safely transform your electrical and plumbing needs when changing the layout of your kitchen. We're also experts in the building codes in WI, so rest assured you'll get the highest quality of remodeling.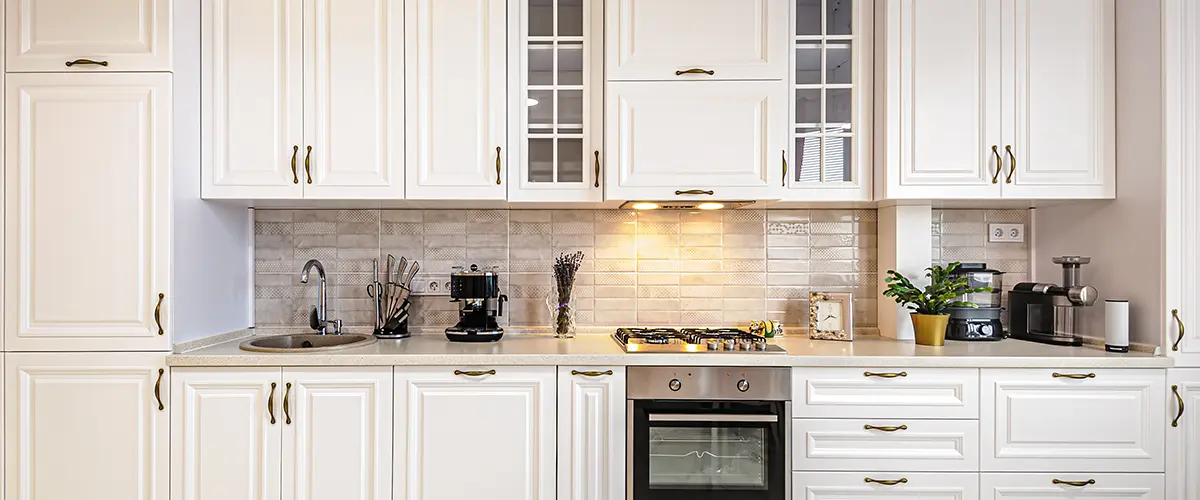 4. How Can I Maximize My Space?​
Your kitchen is one of the most heavily used rooms and "houses" a lot of stuff. It is no wonder we have many clients wanting to maximize the amount of storage space.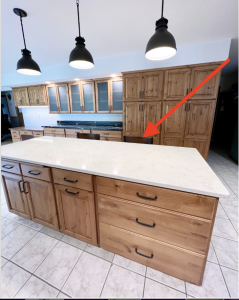 Kitchen Island with Additional Storage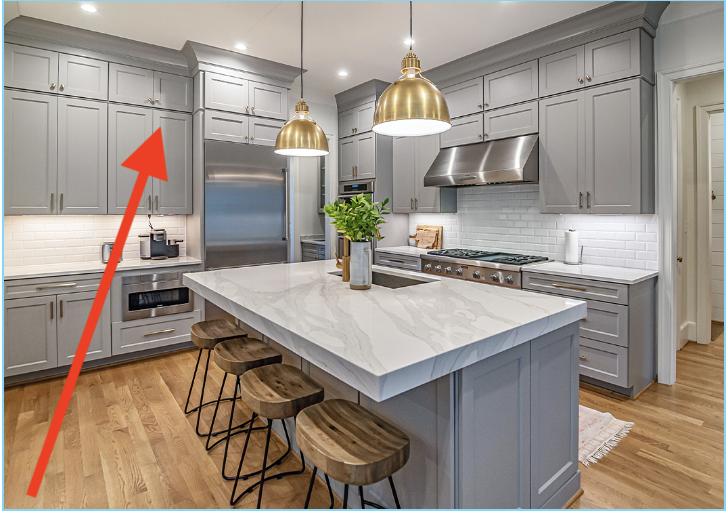 Upper Cabinetry to Maximize Space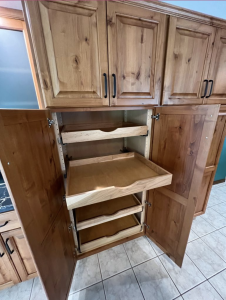 Cabinet Drawers Added for Convenient Storage
5. Do I replace or reface My kitchen Cabinets?
This is a very common question for many clients. We think that both options can lend themselves to beautiful kitchen remodels!
Refacing Kitchen Cabinets
Refacing is a great option for a kitchen that is not needing huge changes to the initial cabinetry layout. 
The refacing process works well for clients on a tighter budget or timeframe. The ideal candidate needs their original cabinetry "boxes" to be sturdy and in good condition. Refacing can offer you fresh, quality, new-looking cabinetry for less money and time.
Replacing Kitchen Cabinets
Replacing is a great option for someone looking to completely renovate their old kitchen and cabinetry lay-out. This client might want to entirely rethink their kitchen with custom made, built-in cabinetry with all the "bells and whistles". 
They may need more storage than their original "boxes" are able to offer, or they want to rethink the layout of their cabinetry for functionality and convenience purposes. 
This is also a good option when the original cabinetry "boxes" are no longer in good shape or there are some major structural issues with the kitchen.
Before
After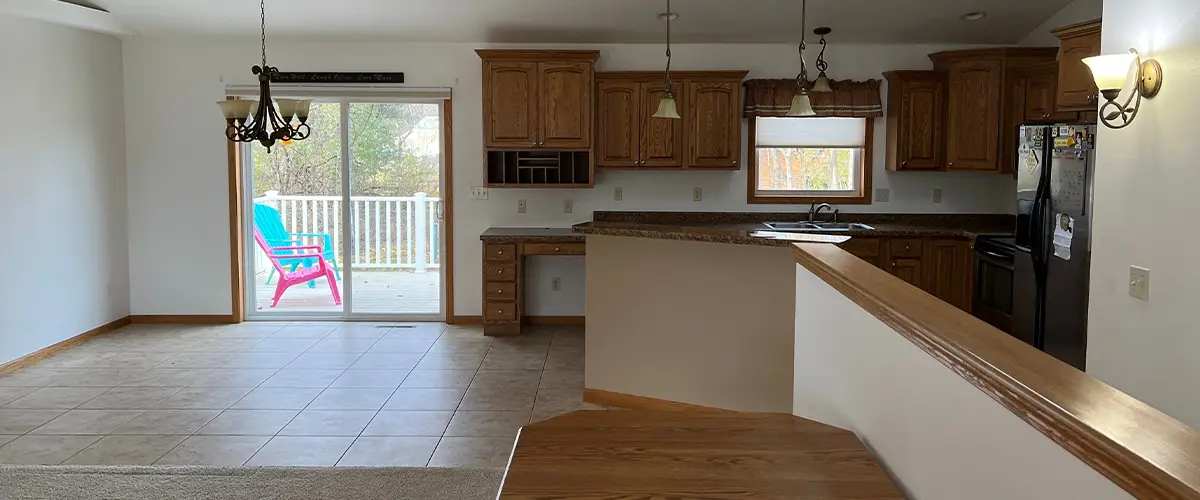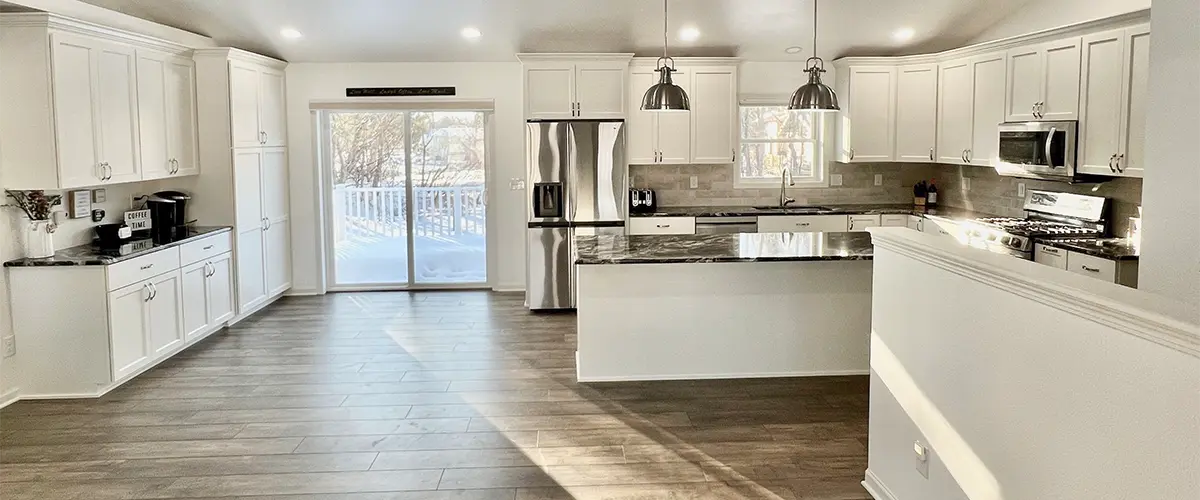 We'd need an entire website to cover all the questions that our clients have. You'll most likely have some other questions that we didn't cover here, or maybe you didn't get the answer you hoped for, and that's alright.
You can check our Frequently Asked Questions page for some more remodeling questions, but if you want to, you can go ahead and request a quote with your question in it or call us directly at (715) 551-7328. 
Remodeling Journey provides high-quality kitchen remodeling services for homeowners in Wausau, Schofield, Mosinee, and more of Marathon and Portage Counties, WI. Check out our complete kitchen remodeling service here!