Get your new space designed exactly how you want it – and we'll build it to your exact specifications anywhere in Wausau and surrounding areas.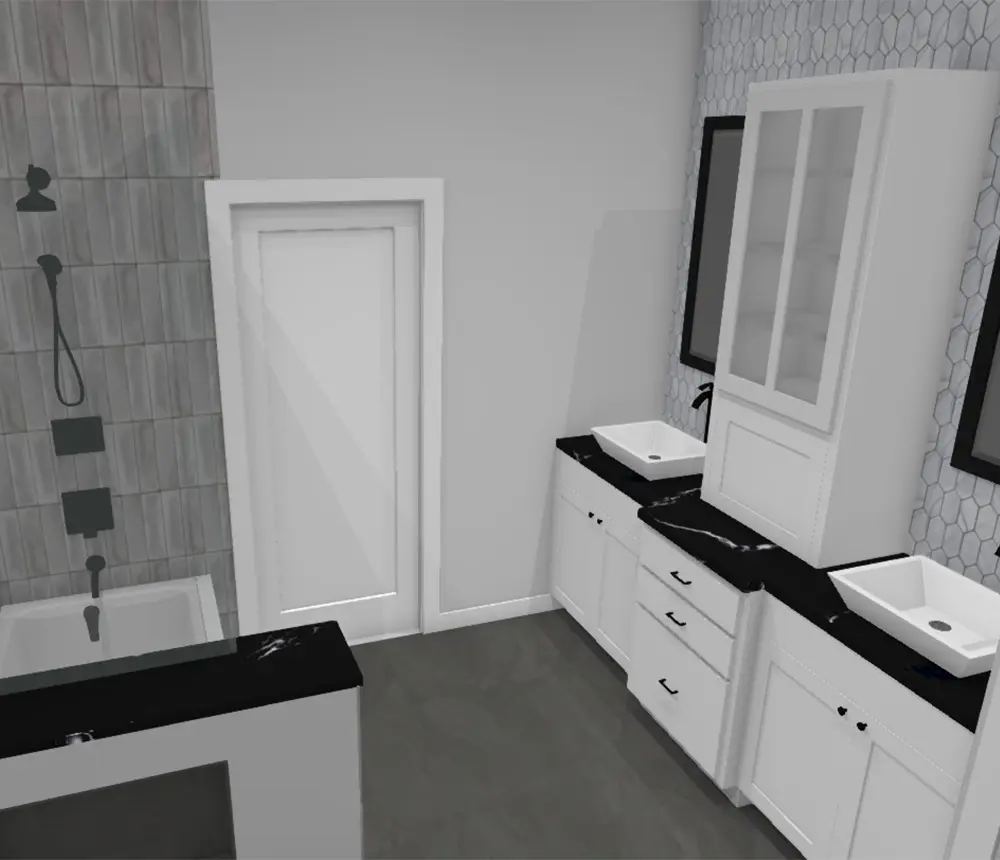 Scroll down to discover our complete design-build service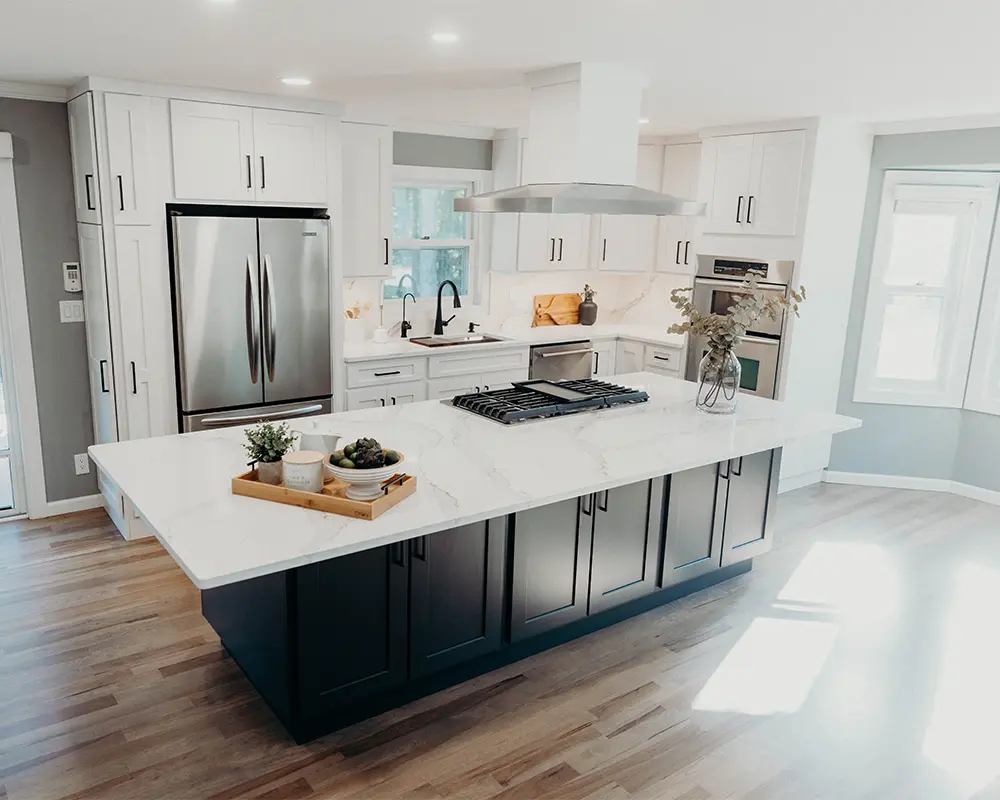 Your Dream Home - Without Juggling Multiple Contractors To Get It
Getting a contractor to do your kitchen design, another to install everything, and one more to clean everything up quickly turns into a nightmare remodel.
There's a better way to it…
We're a design-build company, so we can get the job done top to bottom, without you having to deal with anyone else.
You'll save yourself a lot of stress, time, and money, by working with a single expert that takes care of everything for you.
[…] Justin and his team were very easy to work with. After reaching out for an initial quote he got back to me very quickly. He was able to understand what we were looking for and give us an expected cost and timeline. He then was able to create a 3D rendering and helped with design along with his team. 
The timeline was available online and was very accurate. Everyone was very professional. In addition, the mess/dust was significantly less than I expected, which was wonderful. Our bathroom turned out exactly how we were hoping and was even finished ahead of schedule and right on budget. 
Justin was available every step of the way and was extremely responsive. I would absolutely recommend Justin and remodeling journey and look forward to future projects with Justin and his team.
Catch A Glimpse Of Our Design-Build Projects
We've rendered hundreds of designs and built just as many of them. If you want a one-stop-shop for your remodeling needs, check out some of our work and see what we're capable of!
Before
After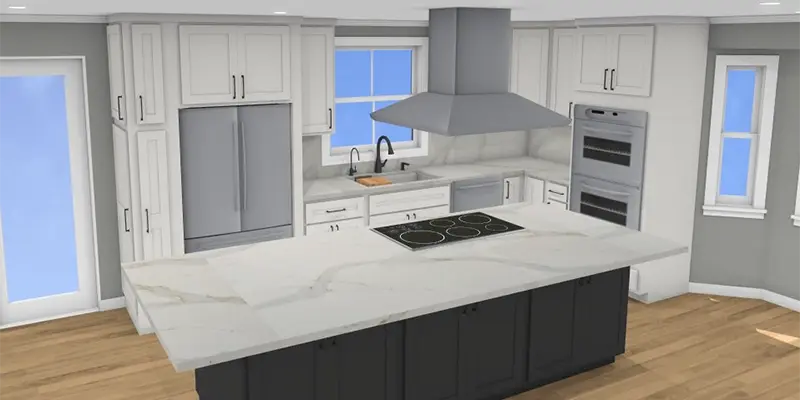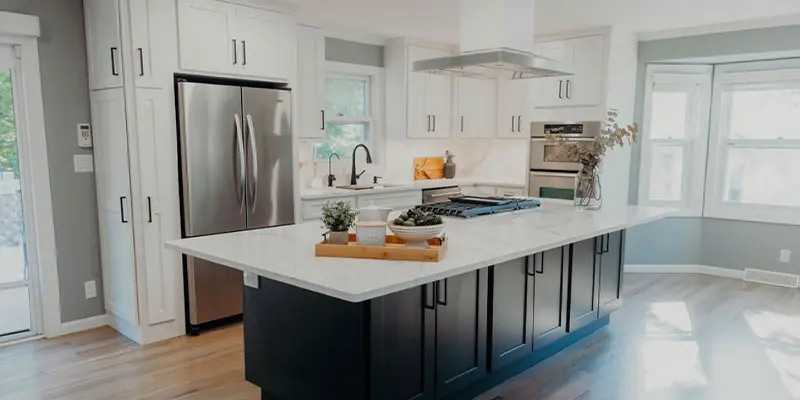 Before
After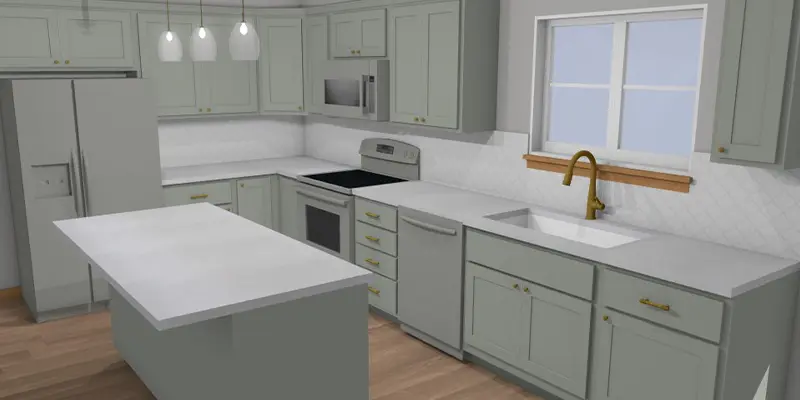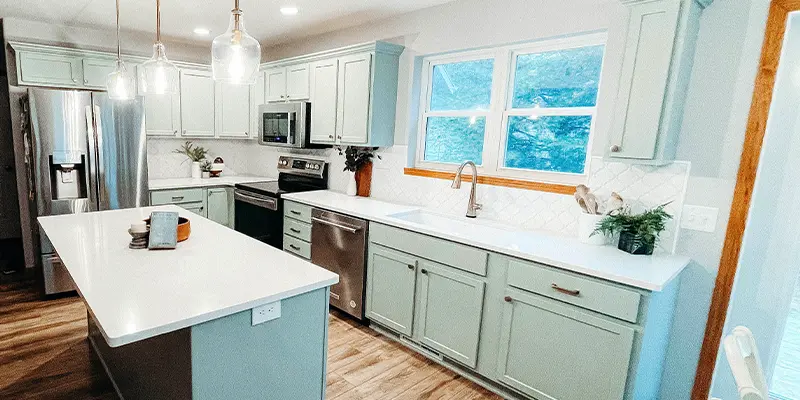 Before
After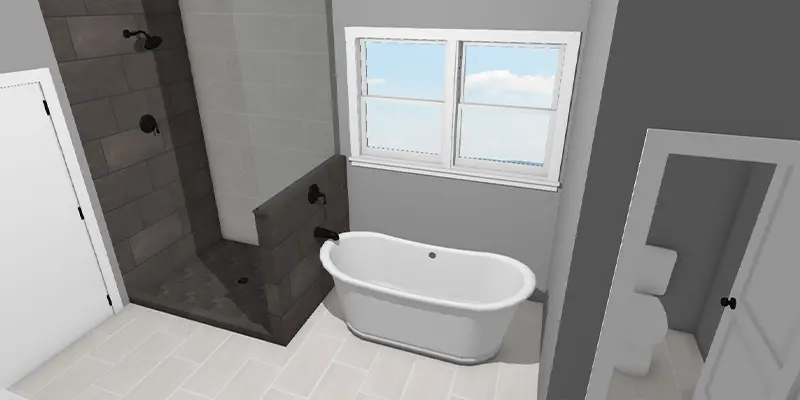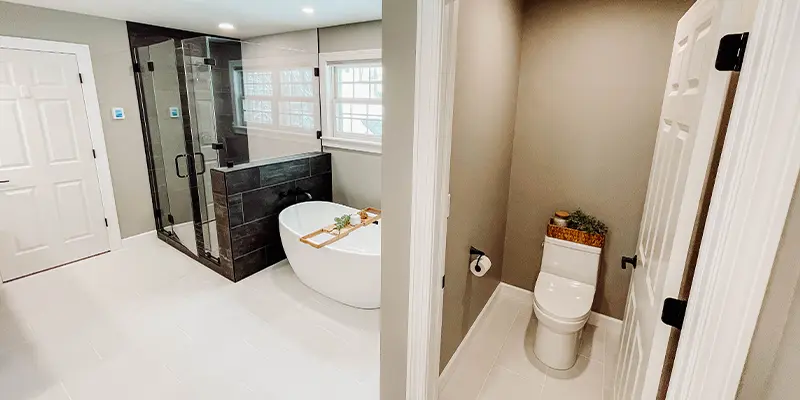 Before
After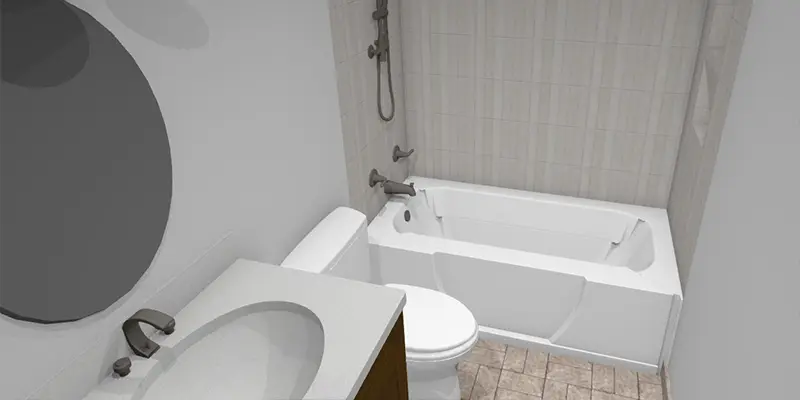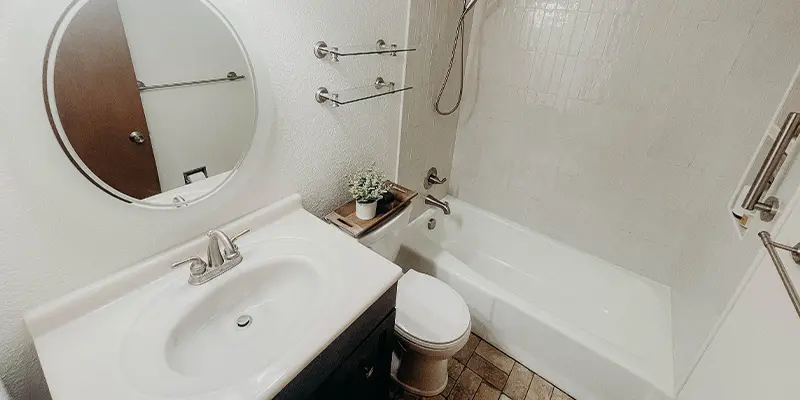 Your Design-Build Questions, Now Answered
Depending on the complexity of the space and your vision, we'll have your kitchen or bathroom design ready in 4-6 weeks tops. Our design team is attentive to your needs and will ensure your new space is beautiful, functional, and personalized to match your lifestyle. 
Yes! However, you'll have to keep in mind that we can build what we design because we know exactly how everything will work. A contractor that doesn't have the insights we had when we designed your space may fail to bring your new space to fruition exactly as it was on your 3D rendering.
Of course. Change orders are possible at any point in time. We'll let you know if the final price and timeline will change based on these changes.
Kitchen designers charge hourly, or a one-time fee of around 10% to 20% of your total kitchen remodel. With Remodeling Journey, the design cost is included in your quote if you decide to build your new space with us.
We'll take care of all the paperwork for you so you can sit back, relax, and enjoy the excitement of getting a remodel. We'll apply for the building permits necessary in WI, and after our plans are approved, we'll get to work according to the timeline.
Yes! You'll be working with trained professionals who get continuous education and develop new skills. We have a Dwelling Contractor License (#DC072000742), so we know how to uplift the comfort, aesthetics, and functionality of any space. Justin holds a #DCQ072000769 Dwelling Contractor Qualifier License and is always committed to showing you how rewarding it is to work with a professional.
A Space Built Exclusively For You - In 3 Quick Steps
This process is meant to maximize your comfort, all while your new dream space comes to life in the background. Here's how everything goes in 3 quick steps.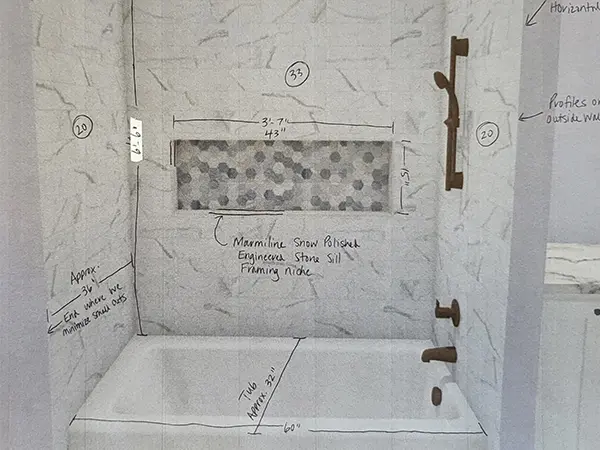 Decide what you'd like to accomplish with your new space, and we'll design it for you.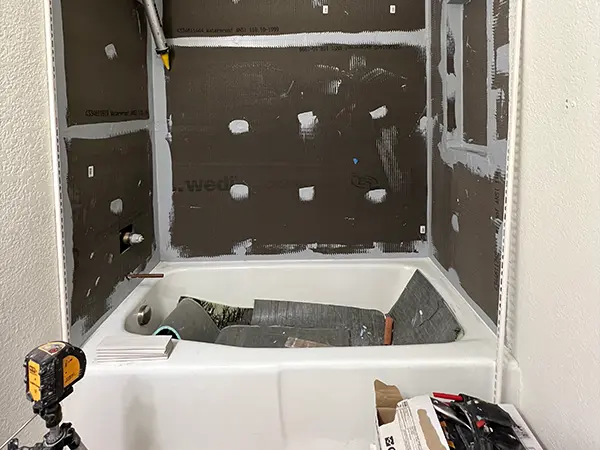 After we adjust the 3D rendering according to your requests, we'll get to work.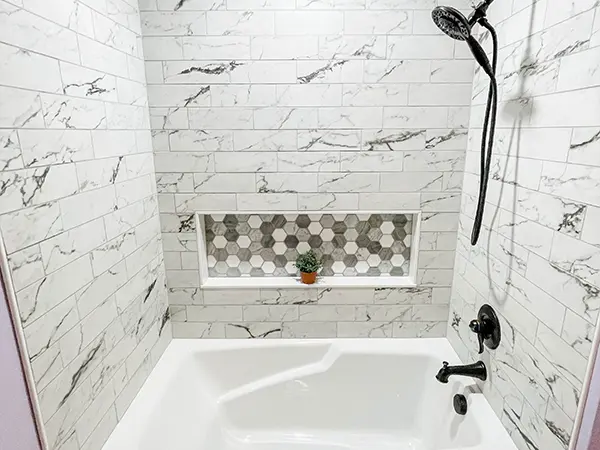 Take advantage of a space meant to fulfill every single one of your needs!
Make The Right Choice For Your Investment
We've helped over 50 families in Wausau, WI, and surrounding areas with their remodeling needs. Whether you just want a design or a complete design-build service, we've got you covered!
We hired Justin and Adria to renovate our 70's kitchen. 
They helped us design every aspect of the project. We especially appreciated the selections they came up with, which saved us from the excruciating task of shopping for every item.

Justin is a great communicator and always kept us in the loop. Taking on this major project during a pandemic created unexpected hiccups. Justin went above and beyond to solve situations out of his control.

We will certainly contact them with any future projects! Great people to work with!
Justin and his team did an amazing job helping us transform our kids bathroom into a spa-like sanctuary! 
We were looking for a company that would work within our budget, provide us with plenty of design options, and complete our project in a timely manner; and Remodeling Journey far exceeded these expectations! 
We really appreciated the 3D renderings as well as the daily progress reports from each of the friendly team members. 
All in all, we highly recommend them for all your remodeling needs!
We could not be happier with our bathroom renovation completed by Justin and his team. 
The quality of the work is excellent, and completion time was ahead of schedule. The cost of the project was exactly as quoted. The assistance given to us by Justin and his wife was much appreciated, and the two of them helped us narrow down the many choices we had. 
Every team member in his staff was exceptionally talented. Justin sure knows how to select a great team. 
We give them our highest recommendation.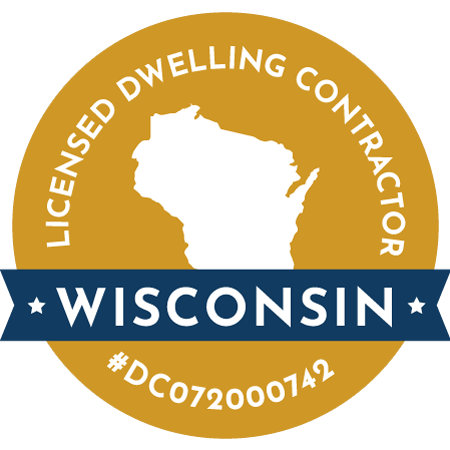 Licensed Dwelling Contractor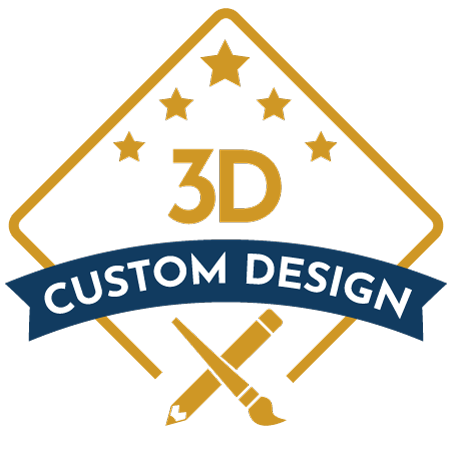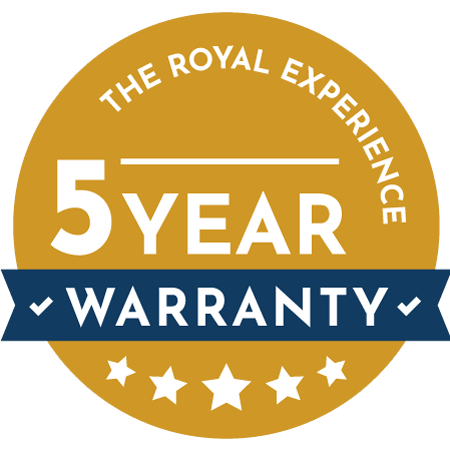 5-Year Workmanship Warranty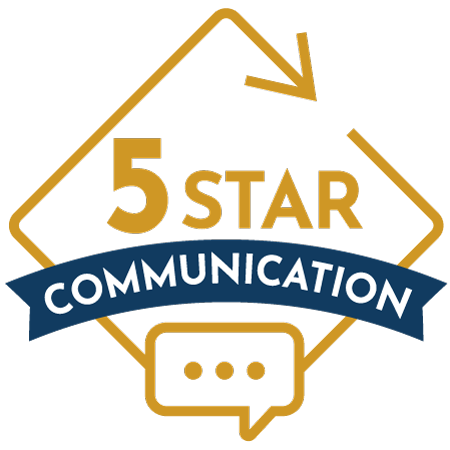 Constant Check-Ins and Updates
Here's How You Fully Enjoy Your Upcoming Remodel
We keep our promises, regardless of what challenge we're facing. We'll be honest about every aspect of your project, so you'll get constant updates.
Whatever design idea you have for your new space, we'll build it for you. Nothing is impossible, and we have the tools to get the job done without sacrificing anything.
We'll stay true to the timeline we give you to keep everything predictable. If you want us to come sooner or later, just let us know and we'll work around your shedule.
Truly Feel At Home In A Space Designed For You
Experience the joy of owning a home that's truly yours