Turn your house into a home With home remodeling Wausau, Schofield, Mosinee, Weston, Rib Mountain, Stevens Point, and more of Marathon and Portage counties, WI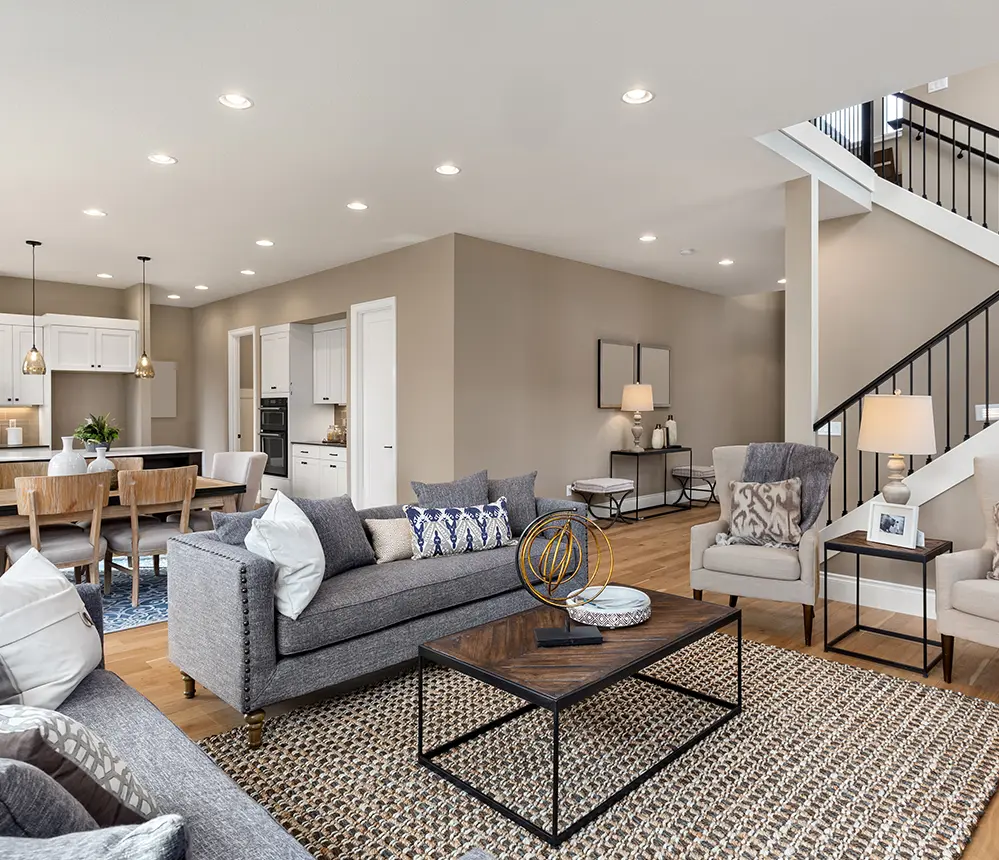 Scroll down to discover home remodeling options, process, and pricing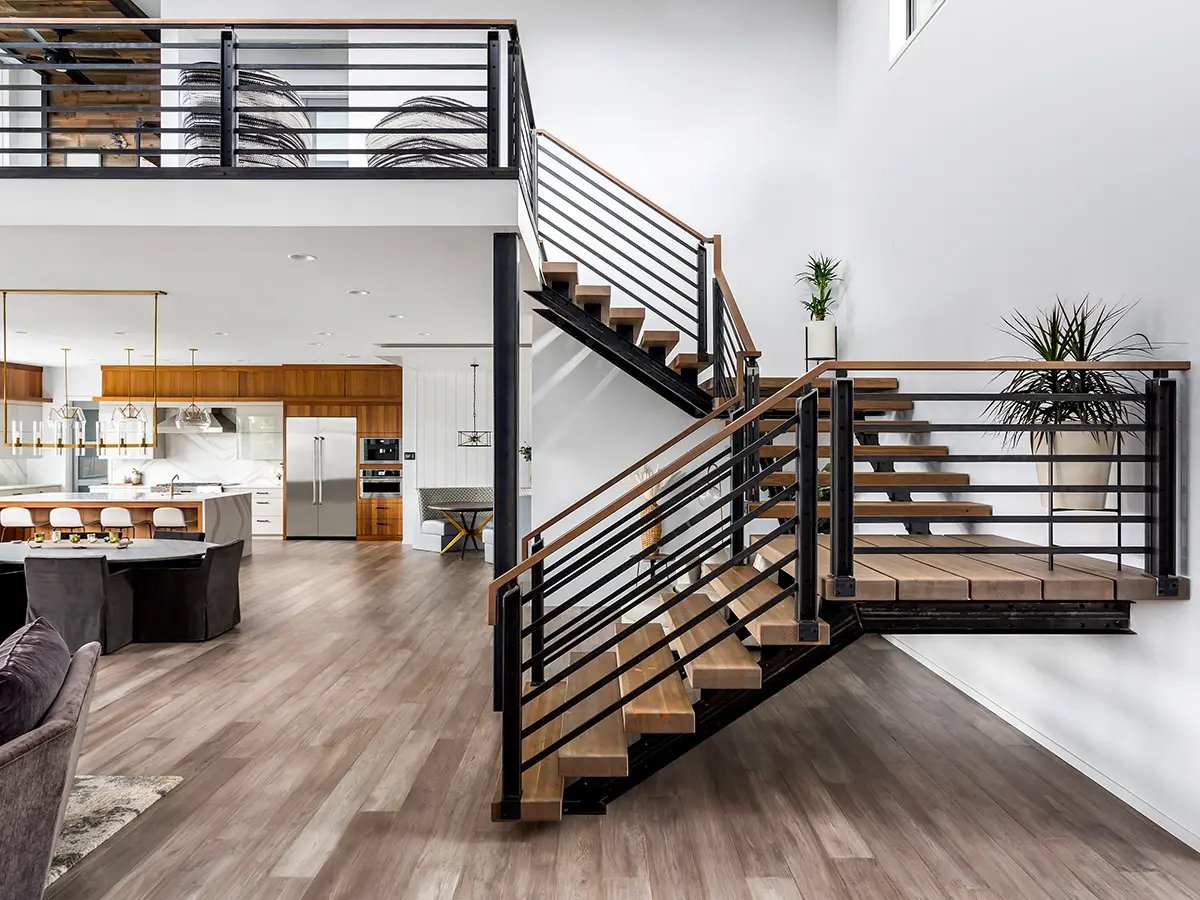 Creating Inviting and Beautiful Spaces for Cozy Get-Togethers
We spend about 62% of our waking time at home, so why not turn this space into a dream oasis? Whether you already envision new kitchen counters to prepare family meals or want a fresh-looking bathroom but aren't sure what the trends dictate, we are the friendly hand to guide you on your journey.
We focus on turning your house into a home by being more than just your contractors. We make you a part of the process. Let us turn your vision into finishes, colors, fixtures, and furniture, adding everything you need to create the welcoming space we all crave to have at home.
Enjoy a unique and personalized home with these popular upgrades:
This Is How Your Home Can Look
Stay informed With These Home Remodeling FAQ
We never make promises we can't keep. Let's chat over coffee to give you a rough estimate for our home remodel in WI. As a general guideline, it can take about 2 weeks to bring a powder room vision to life. 3-4 weeks for a complete hallway bath remodel with a tiled tub surround. 4-5 weeks for a complete bath remodel with a fully tiled shower, and 5-6 weeks for a high-end bathroom remodel.
If you want a tiled shower with a custom glass enclosure, we could wait an additional 4-8 weeks as that takes time to custom order.
Simple kitchen upgrades with new countertops and backsplash can be completed in as little as a week, where as custom kitchens can take up to 12 weeks.
We partner with local, talented subcontractors vetted by owner Justin to complete your project. You can meet them beforehand so you'll always know who you're inviting inside your home.
As the owner and project leader, Justin will supervise every person who works to create your dream space. You won't have to worry about anyone slacking, doing a sloppy job, or not following your vision.
Remodeling Journey has a #DC072000742 Dwelling Contractor License, so you can feel confident about hiring a reliable contractor that can deliver a job well done. Justin himself has a #DCQ072000769 Dwelling Contractor Qualifier License.
A home remodel in Wausau, WI, doesn't have to be expensive, but different factors come into play, and they can change the end costs.
If your budget allows it, you can spend anywhere between $150k to $700k for a home remodel based on the size of your home, the end details, and how much you want to change.
For example, you could spend around $150k to $180k for a 350-square-foot bathroom and kitchen remodel. That includes new kitchen and bathroom cabinets, backsplash, tiles showers with custom glass surround, and more.
One of our principles is being there for you long after the project is complete. We offer a 5-year workmanship warranty to ensure no material and craftsmanship defects. Once your home remodel is complete, owner Justin will check in periodically to ensure everything is in top shape. 
Plus, we do on-site visits once per year to make sure your remodel is looking perfect.
Yes, we do provide 3D design for home remodeling in Wausau, WI, and surrounding area because you should be able to see what your space will look like before it's completed. Once we choose your shower and flooring, we have the foundation of your future bathroom to work with. Kitchen 3D designs kick off with your cabinets and countertops of choice. We'll pick together paint colors and flooring, and design the overall layout for your basement or any other space, while taking your input every step of the way.
A Pricing Guideline For Your Home Remodel in WI
Before
After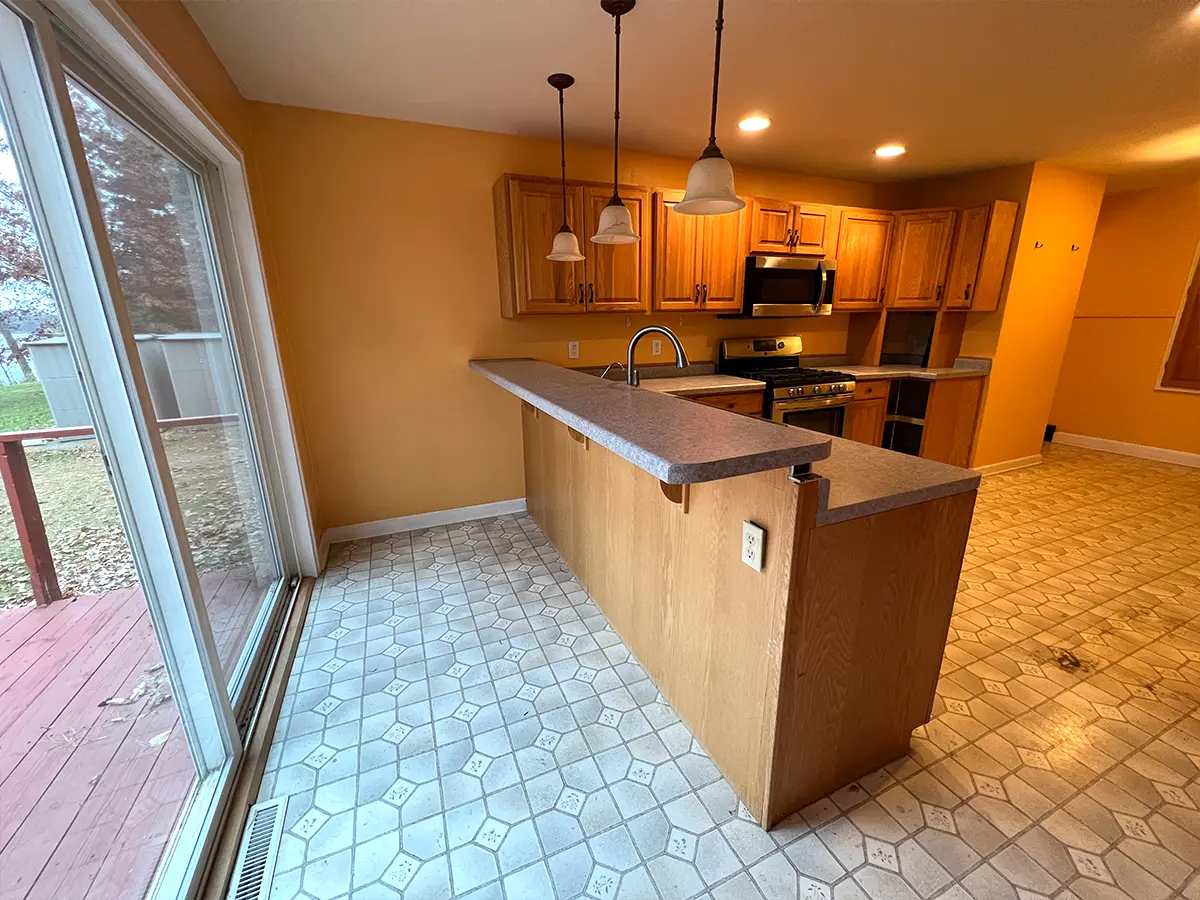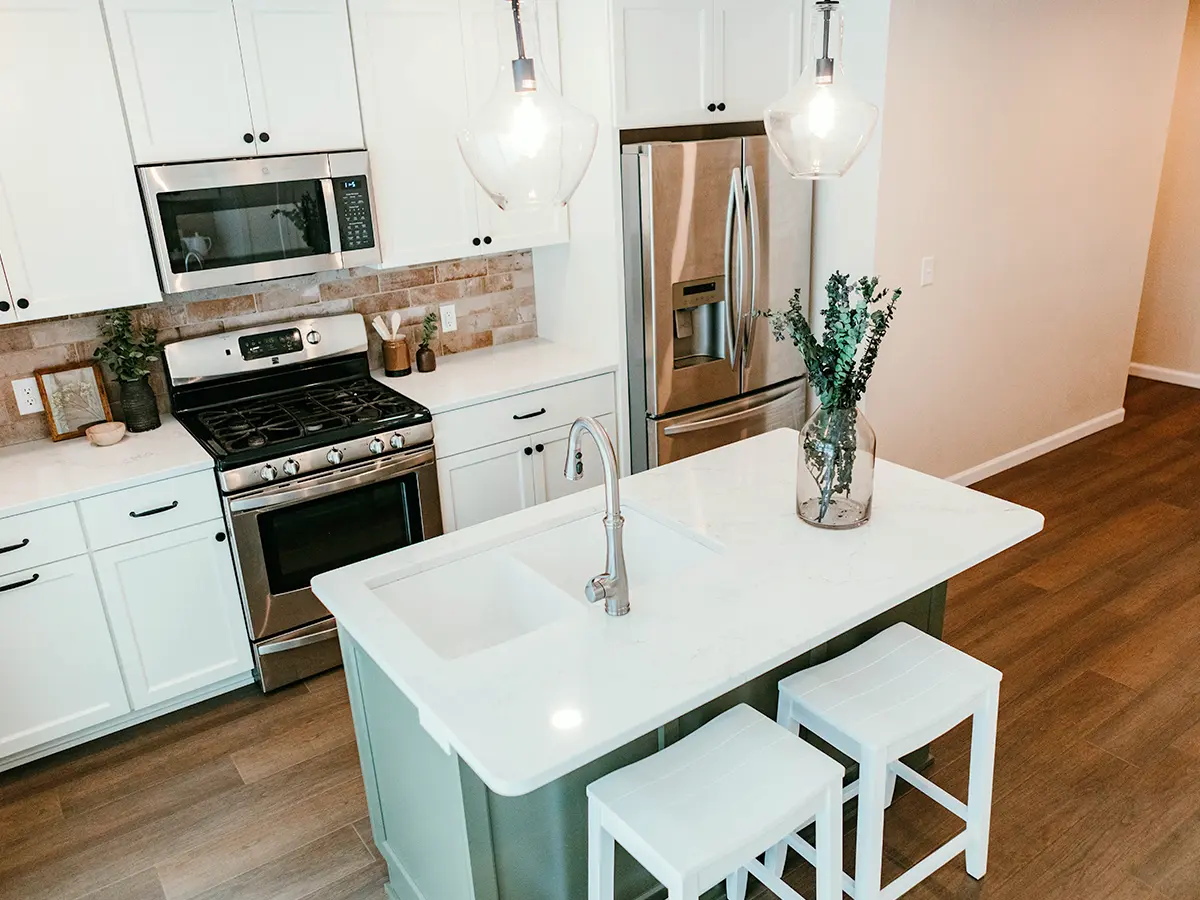 314 sq. ft. kitchen and bathroom renovation in Wausau
This home remodeling project included:
The project was quoted at $161k, where the custom cabinetry, tile shower, and framing & drywall work alone were $74k.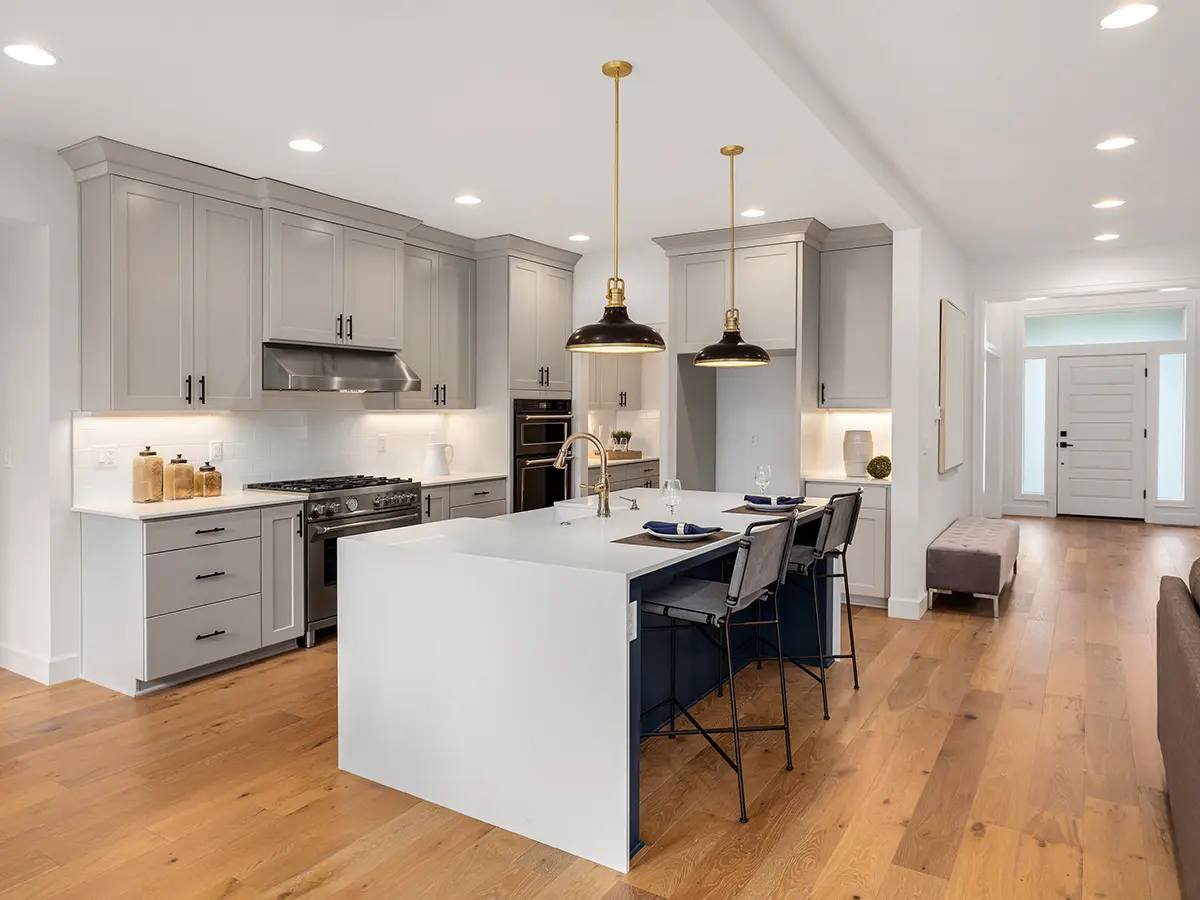 2770 sq ft full home renovation In Schofield
This extensive home remodeling project included:
The full home remodel was quoted at $346k, where the custom kitchen and master bathroom shower alone were $127k.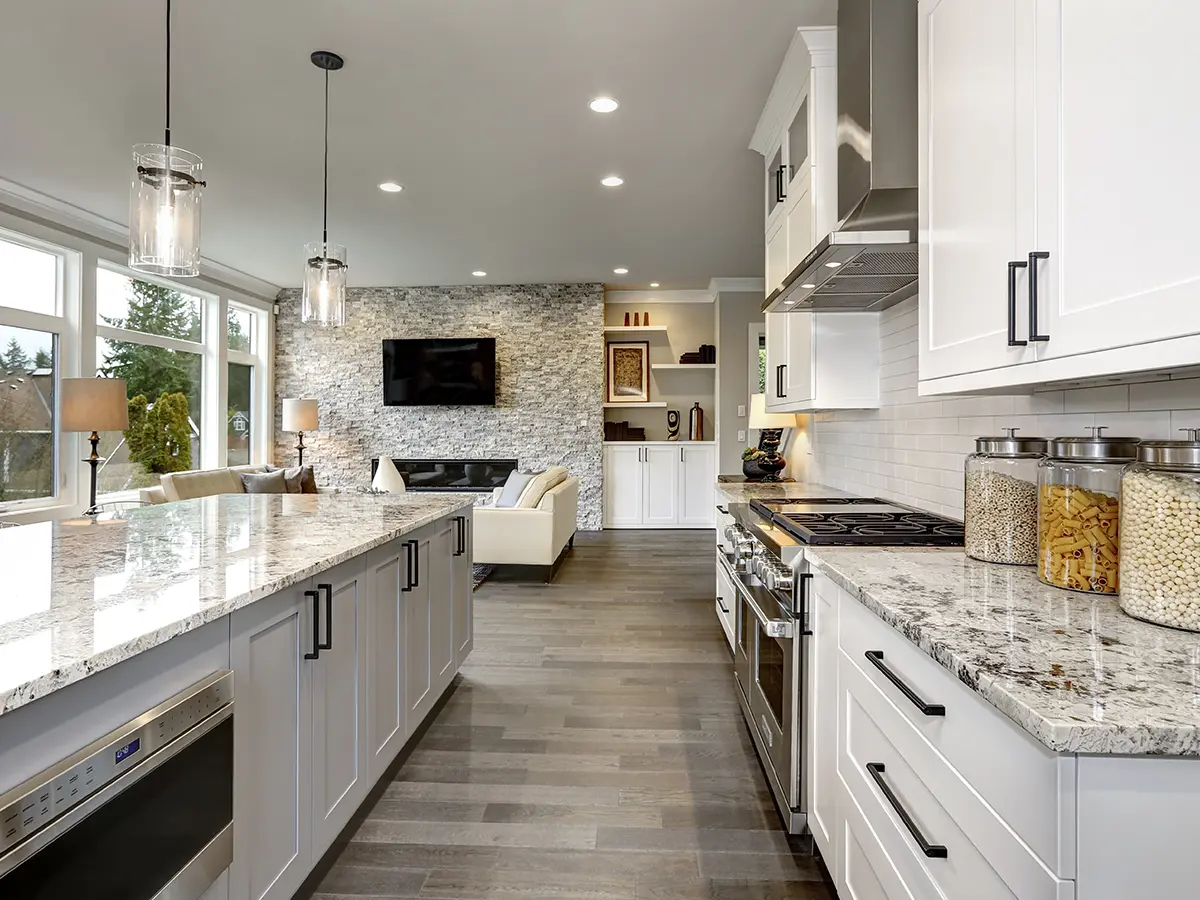 1560 sq. ft. kitchen, living room, bathroom and bedroom renovation
This full home remodel included:
The full home remodel was quoted at $327k, where the custom kitchen, built-ins, and bathroom cabinetry and countertops alone were $87k.
A 3-Step Journey To Your Perfect Home
Discover the unique and uplifting feeling of having your house look like a home.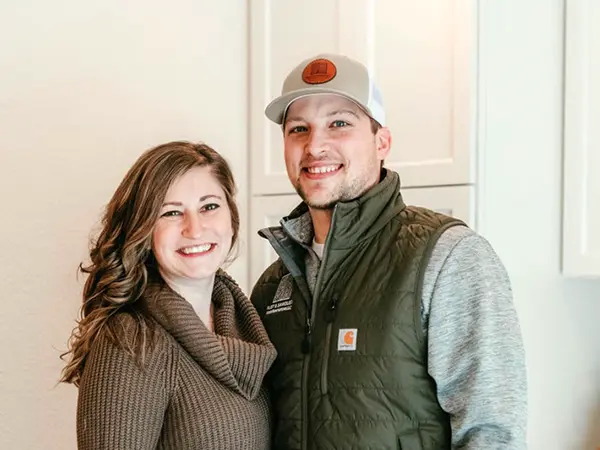 Allows us to explore everything you hope your future house to be and let's see how we can make it happen.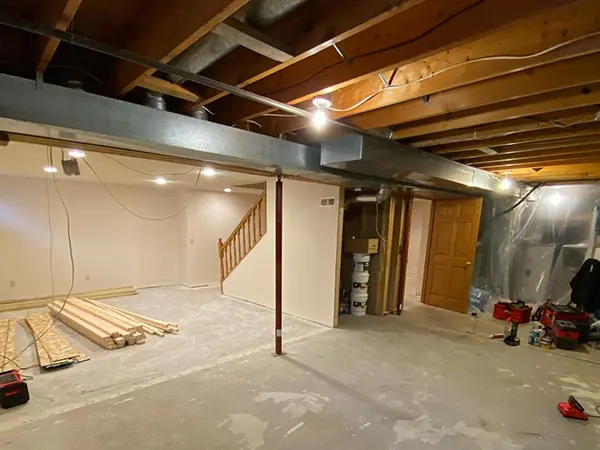 Watch us as we work or go about your day whenever you need to. We'll take care of everything.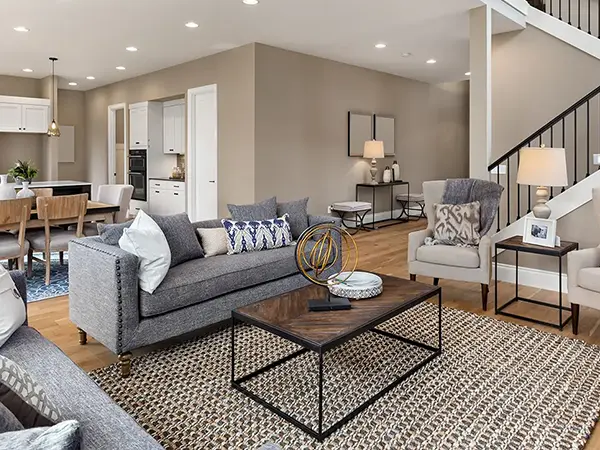 Enjoy your home makeover and add that personal touch to make the house truly yours.
Why Our Former Clients Praise Us
Formerly known as Rust & Sawdust Home Renovations, Remodeling Journey had the pleasure of working with some amazing homeowners. Here are some of their experiences.
Justin is a fabulous communicator and very professional. Justin is meticulous in his work and it shows! We are absolutely thrilled with our new floors and Justin's work!
I cannot say enough good things about Rust and Sawdust Home Renovations.
Justin was extremely prompt, getting back to me a few hours after initially contacting him and staying in contact during the entire project and then texting me a few days after finishing to see if we had any concerns or questions.
I appreciated all of his and Adria's suggestions for my bath remodel and accent wall. He also completed several other repairs that needed to be taken care of. I highly recommend Justin and am looking forward to him installing privacy panels for us in September.
Justin has completed many jobs for us. He is extremely easy to work with, arrives exactly when he says he will, and does an excellent job start to finish. We trust him completely and will certainly use his services to complete both large and small projects in the future.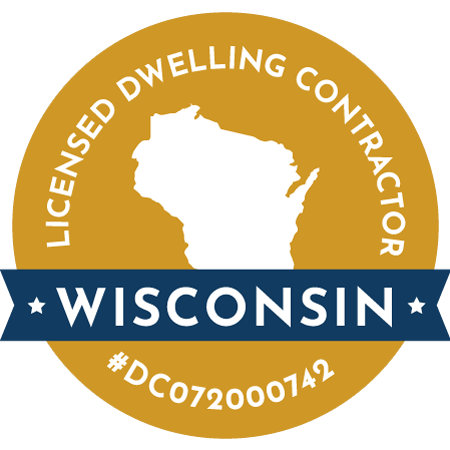 Licensed Dwelling Contractor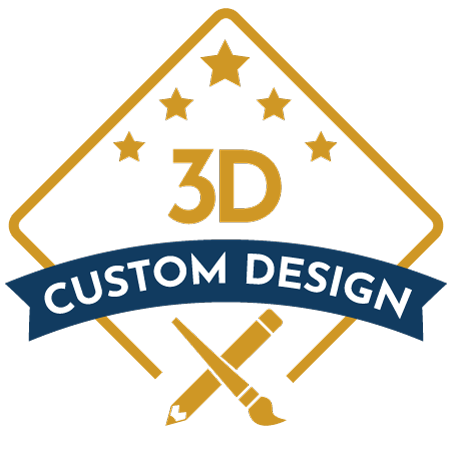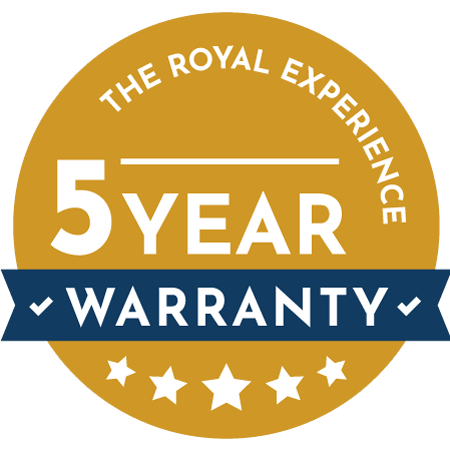 5-Year Workmanship Warranty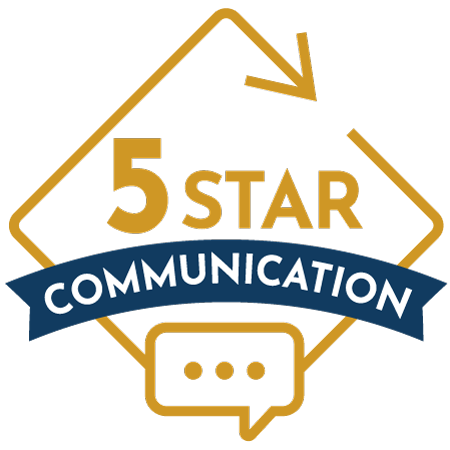 Constant Check-Ins and Updates
Let's Build a Home That Houses Memories
Work with a professional contractor with a friendly approach. Here's Justin's message to you:
See What Remodeling Journey Brings To Your Home:
We treat every service as a premium customer request, offering a 5-star experience from start to finish.
We check-in frequently and keep you in the loop, regardless of when your remodeling journey starts.
No more juggling between contractors to get your remodel. We'll do it all for you!
Level Up Your Home's Comfort With A Remodel
Let's have a chat so we can get a clearer idea of what you need.