The Best Kitchen Remodeling In Wausau, WI
Wait no longer and get a real professional on the job right now!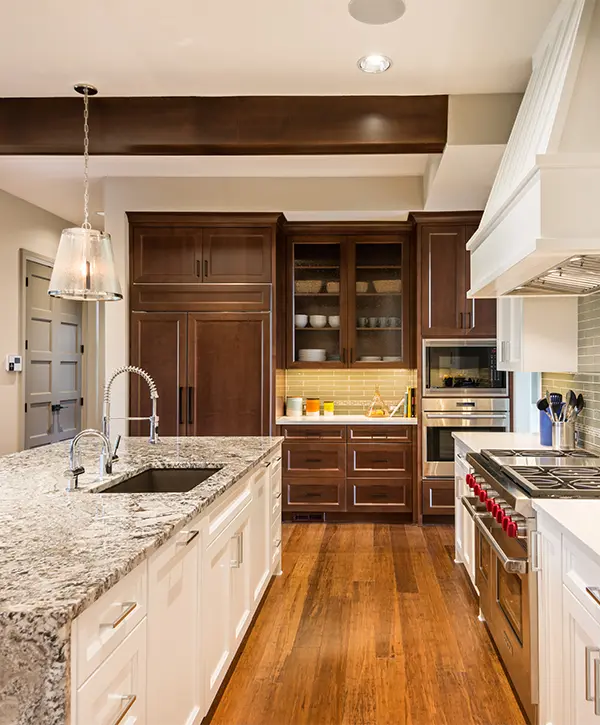 Looking for a high-quality kitchen remodeling service in Wausau, WI? You just hit the jackpot!
Here at Remodeling Journey, we've been delighting Wausau homeowners with beautiful kitchen remodels since our very first day. We focused on listening and being attentive to your needs so we can build what now are some of the best kitchens in Wausau.
With us, you're getting a team of reliable workers that truly care about your investment and would do the impossible to see you satisfied with your new space!
A Complete Kitchen Remodeling In Wausau That Over Delivers
We want to revolutionize the remodeling industry by offering superior services tailored to your needs. Work with a contractor dedicated to offering an unmatched building experience where you're the main character of the story.
Here's what makes us the best choice around here:
Get Your Premium Kitchen Remodel In Wausau, WI, With Us
We've worked on dozens of kitchens. Some stood the test of time and were still functional and good-looking, but most looked dated, and you could see how little effort the contractor put into doing things right.
A big part of our mission is to raise the overall standard of the remodeling industry here in Wisconsin, and we're starting from our hometown, Wausau.
With Remodeling Journey, you get a world-class remodel at a fair price and without all the stress and anxieties associated with these extensive projects. We know kitchens are large spaces with many upgrades, but we make it feel like a breeze.
Wausau Homeowners Love Their New Kitchens!
Your neighbors in Wausau loved working with us on their new kitchens, and we're sure you will too! See what homeowners in the area say about our complete service!
I began my search for a contractor by following businesses on FaceBook. Rust and Sawdust caught my attention right away as he published remodels before, during and after the job. 
His personal involvement with the project really resonated with me and my personally. From our first meeting I could tell Justin saw my vision and heard my needs for my new kitchen space and bathroom. The communication never stopped.
He emailed daily and also kept the project software app up to date. My project finished 2 months ahead of schedule. He also worked VERY HARD to insure I had a functioning kitchen for the Christmas Holiday. 
I welcome you to review my projects before and after photos. You will be astonished. I would recommend Rust and Sawdust for any of your remodeling needs. It's all about the details which Justin masters with ease.
We hired Justin and Adria to renovate our 70's kitchen. They helped us design every aspect of the project.
We especially appreciated the selections they came up with, which saved us from the excruciating task of shopping for every item.
Justin and his subcontractors were always prompt and professional. Justin is a great communicator and always kept us in the loop.
Taking on this major project during a pandemic created unexpected hiccups. Justin went above and beyond to solve situations out of his control.
We give Rust and Sawdust a 5-star rating! We will certainly contact them with any future projects! Great people to work with!
Type Of Upgrades And Materials
With so many kitchen remodeling options out there, choosing the options that make the most sense for your particular needs can be daunting. You'll get our constant guidance regarding materials, upgrades, and the best extra features on the market, all while keeping your renovation within your budget.
Here are some of the most popular upgrades.
Kitchen cabinets take up the most space in the room, so they'll set the style and mood of the entire kitchen. These can be:
Flooring is another upgrade that has a great impact on the overall look of your space. Most kitchens we've worked on here in Wausau had wood floors that spread throughout the house. If you want to keep these, we can do a quick refinish, but know that wood floors in a space that sees a lot of traffic might not be ideal.
As a great alternative, luxury vinyl plank is the preferred choice of our customers. These engineered vinyl planks mimick any wood species' natural look. They're also more durable and resistant and easier to maintain.
For an upscale kitchen floor, go for Italian porcelain tile, but keep in mind that you'll pay more for the materials and installation.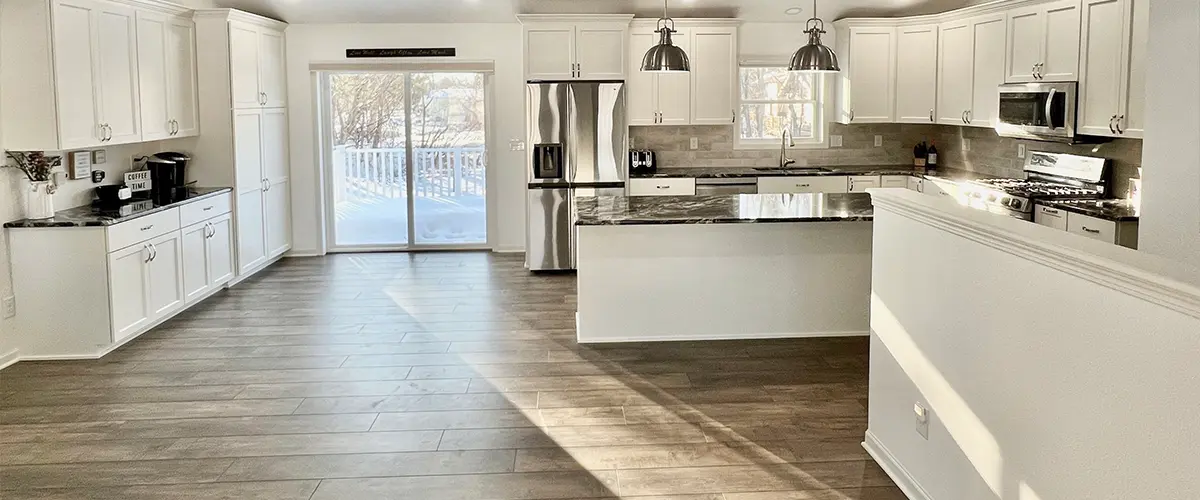 Drop-in sinks and undermount sinks are the favorite options among our customers.
What significantly boosts the functionality of the sink is actually the faucet. Extendable faucets with different water pressure levels allow you to be much more efficient and save a lot of water at the same time.
Changing the cabinets means you'll need to replace the countertops as well, as most often the dimensions will be different.
For countertops, the best material out there would be quartz. This manufactured stone is resistant to heat, durable, and tough, making it ideal for a high-traffic kitchen. In addition, high-quality quartz has no veins, which makes your kitchen look elegant and sleek.
Some other alternatives would be granite tops, concrete counters, marble, or butcher blocks.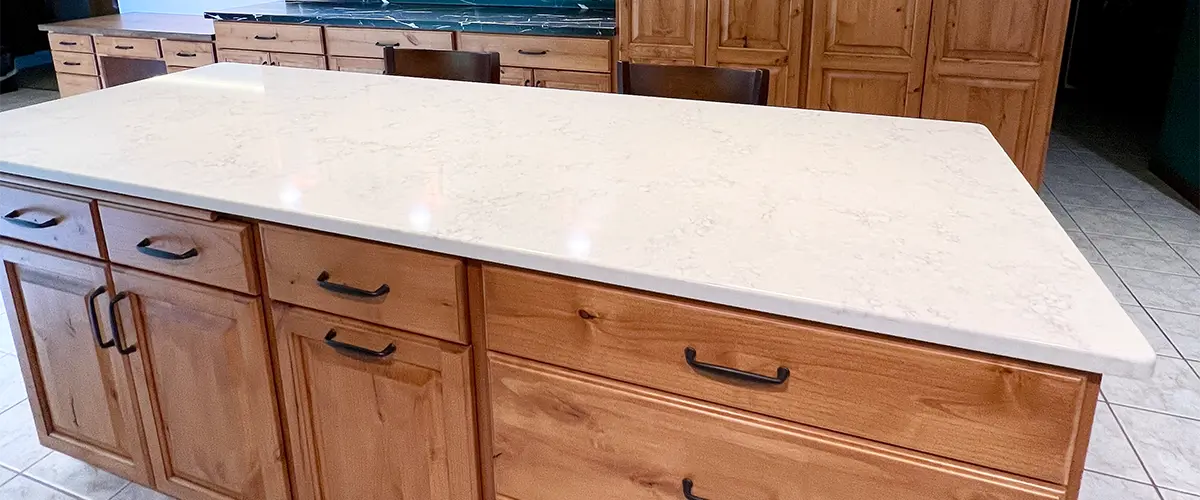 Here's Someone Just as dedicated to your kitchen as you are!
Here's What Your New Kitchen Can Look Like - With Us On The Job
These are just some of the kitchens we've worked on in Wausau and surrounding areas. We take great pride in our craftsmanship because we know not many contractors in the area can deliver the same level of quality as we do. Check out our portfolio to convince yourself.
A Quick 3-Step Process That Guarantees Your Success
We've built this process with your comfort and well-being in mind. Remodeling Journey is all about making your remodel feel like a journey to better understand your home and the needs surrounding it, be it yours or your family's. This quick 3-step process ensures your kitchen remodeling in Wausau is a complete success!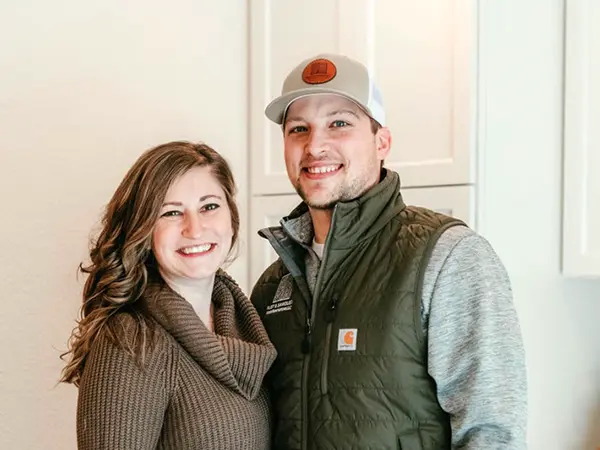 Get in touch with us, and let's discuss your project!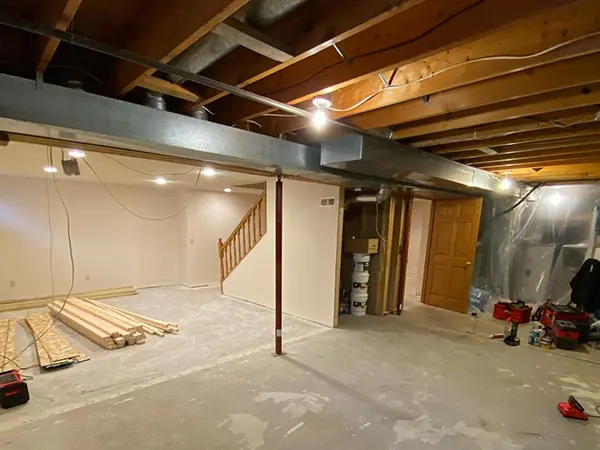 Sit back, relax, and enjoy seeing your kitchen take shape.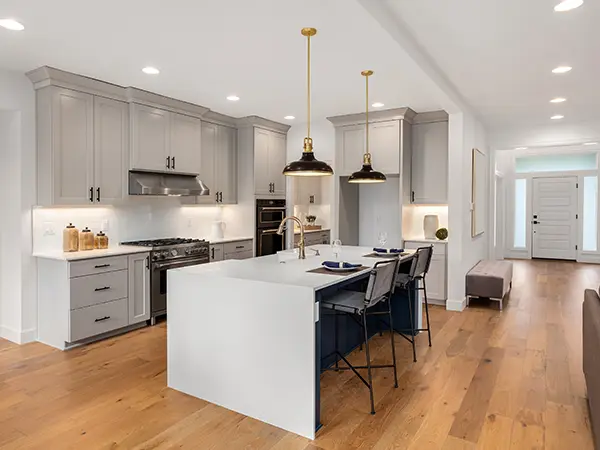 Start creating new memories in your new kitchen!
Frequently Asked Questions
Be The Cornerstone Of Your Kitchen Remodeling In Wausau, WI
Remodeling Journey is all about transforming your kitchen according to your particular needs and preferences. We want to keep you in the spotlight so that everything we do resonates with your vision.
You'll work with a reliable team of builders that are just as committed to your project as yourself. In fact, you'll enjoy a courteous crew that's always ready to step in and go the extra mile to see you fully satisfied with your investment.
With Remodeling Journey, we're ensuring all the stress and hassle associated with these projects go away, so you can fully enjoy the excitement of getting this amazing upgrade!
Get ready to experience: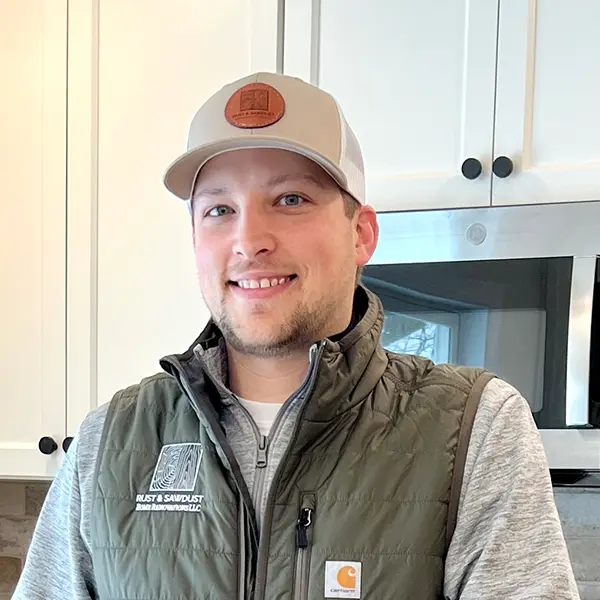 If you're finally ready to boost your kitchen's efficiency and comfort, this is the best chance you'll get! Give us a call at (715) 551-7328, and let's discuss your upcoming kitchen remodel in Wausau, WI. Or request a free quote, and we'll reach back as soon as possible.