The Best Home Remodeling In Wausau, WI
Consult with a specialist and get straight to business!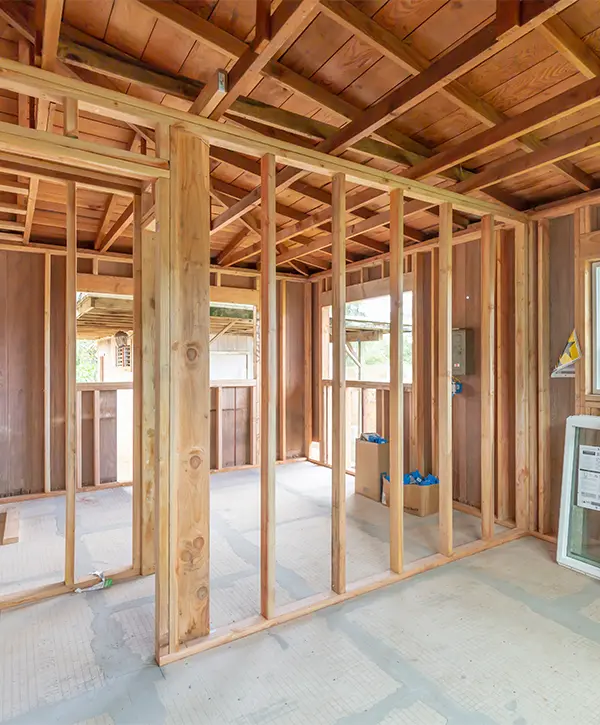 From the heart of your home to its foundation, a home remodel project takes care of every major aspect of your space and makes it fully functional again.
At Remodeling Journey, we're bringing quality upgrades and remodels that elevate your lifestyle in ways you didn't even dream possible. You'll work with a reliable team that's dedicated to improving your day-to-day life with a world-class remodel.
You'll get the whole nine yards on your home remodel in Wausau and fall in love with your home once again!
A Home Remodeling In Wausau Like Never Seen Before
We work on every home like it's our own. No matter the scope of the project, you'll receive our maximum commitment so your new space looks exactly like what you envisioned. We go the extra mile to give you a unique remodel that turns into a memorable journey.
Here's what makes us the best choice around here:
Time To Get Your High-Quality Home Remodel In Wausau!
At Remodeling Journey, we know that fulfilling your essential needs and desires is key to a successful remodeling project.
This means you'll go through a seamless process where you'll be in full control of everything happening in your home, you'll get high-quality craftsmanship, and you'll enjoy a team of talented tradesmen and women.
We're all fixed on allowing you to fully enjoy the excitement of home remodeling in Wausau!
Our goal is to make your property more attractive and valuable for you and future buyers. Rest assured, your new home design will be timeless, reliable, and of the highest quality, so you can enjoy it for many years to come!
Check out our home remodeling offer and get your free quote today! Take the first step toward a well-deserved home upgrade!
What Your Neighbors Say About Home Remodeling With Us
We strive to help our clients envision and ultimately achieve their desired remodeling results. Many of your neighbors in Wausau have placed confidence in us for this critical aspect of their lives. For us, the best part is listening to how much they appreciate working with us!
Justin is a fabulous communicator and very professional. Justin is meticulous in his work and it shows! We are absolutely thrilled with our new floors and Justin's work!
Justin has completed many jobs for us. He is extremely easy to work with, arrives exactly when he says he will, and does an excellent job start to finish. We trust him completely and will certainly use his services to complete both large and small projects in the future.
Types Of Remodels That Boost Your Home's Feel And Value
If you're seeking to transform your home, you've come to the right place! We are equipped and experienced in tackling projects of all sizes – from installing a new roof altogether to merely sprucing up your bedroom. Whatever it may be, we have got you covered!
The roof is a foundational element of any home: keeping the structure warm, and shielding your family from outdoor hazards. What do you do when signs of aging start to appear?
Keeping your home comfortable during scorching summer days or frigid winter temperatures can be arduous if your abode is not energy efficient. Moreover, rainwater may penetrate the attic and seep into the drywall and ceiling, resulting in considerable damage, plus birds nesting there will create an extra mess!
A new roof and an attic remodel are your best bet to eliminate these issues!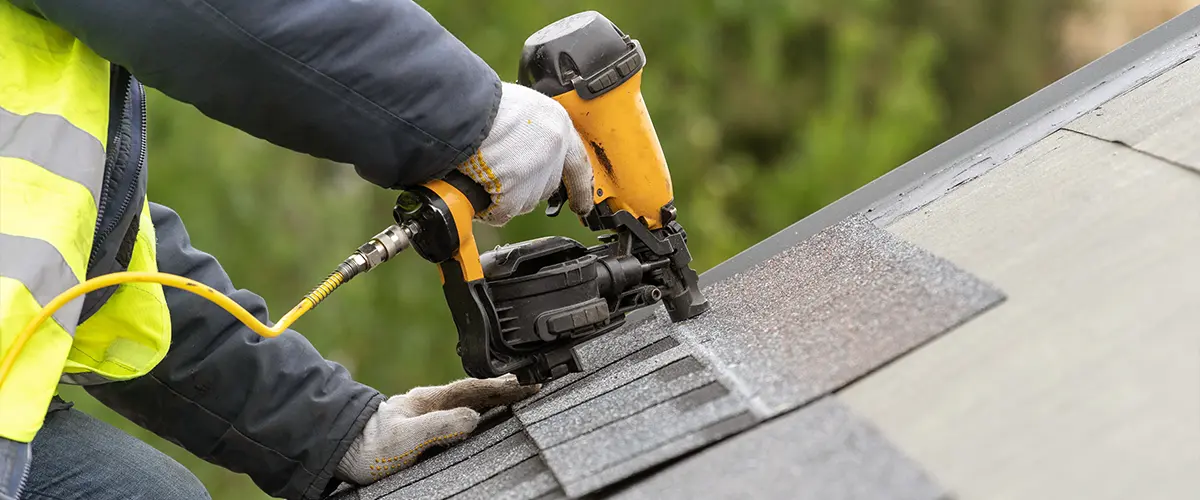 Your bedroom should be both comforting and stylish – it's your sanctuary, after all. To truly feel at ease in your own home, you need to decorate it with pieces that reflect who you are.
Revamp your room with a new coat of paint, floors matching your furniture, and well-designed lighting fixtures to make sure it looks as amazing as it feels. With these changes, you can be certain that your space will be cozy yet stunning.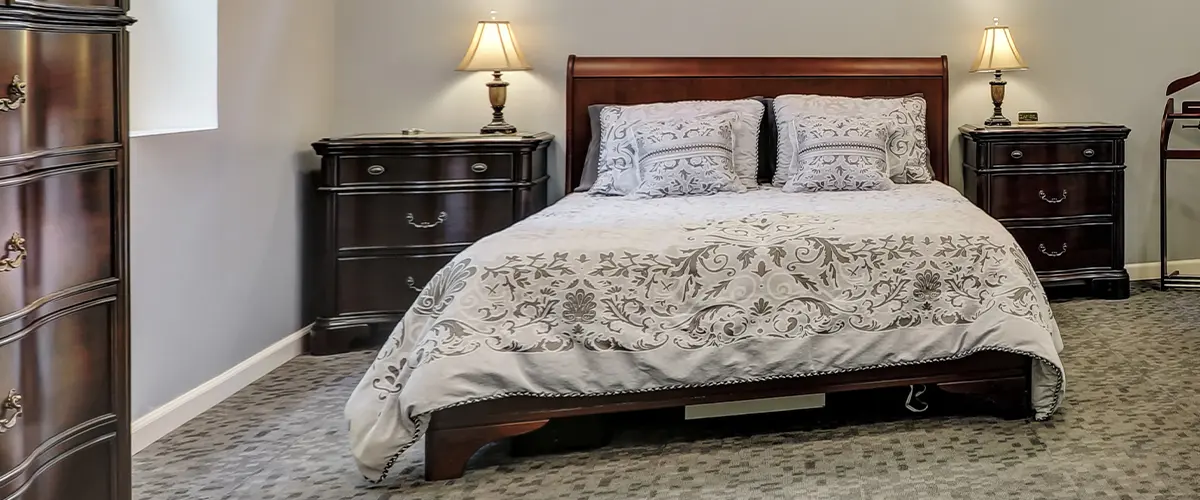 Here at Remodeling Journey, we understand the significance of your kitchen and its integral role in your family life. Thus, it is with great pleasure that we specialize in stunning kitchen remodels to make your space more aesthetically pleasing and functional.
If you're a homeowner, investing in remodeling your kitchen is an excellent decision. Not only will it boost the value of your home with its fresh aesthetic, but it'll also make everyday tasks much smoother and simpler to complete. You are deserving to have a practical yet gorgeous kitchen!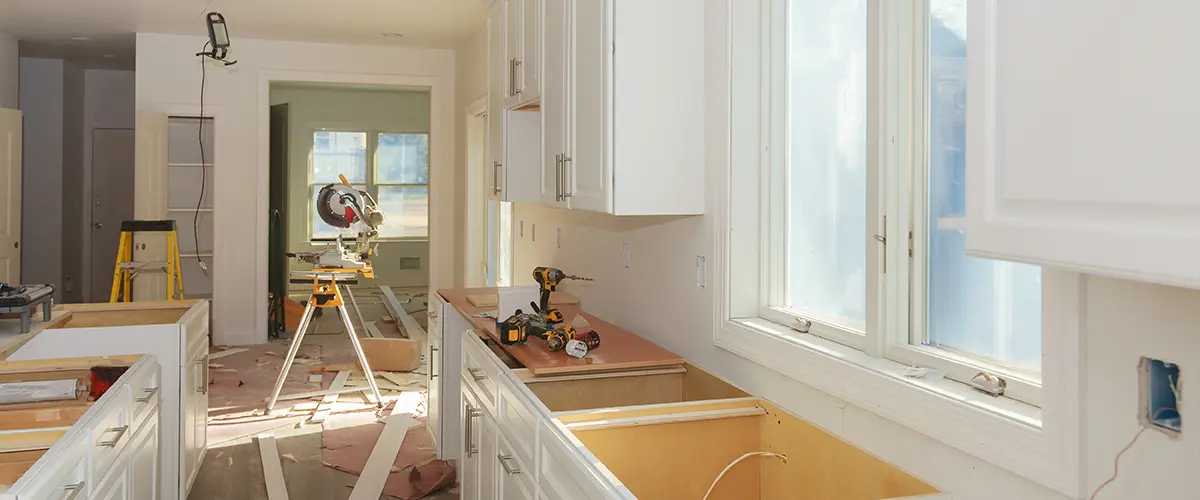 Transforming a bathroom can feel like a daunting task, yet it is one of the essential spaces in your house. It should be an inviting oasis that appears polished and modern.
Streamline your mornings with a renewed shower or free-standing bathtub. While installing new flooring, you may discover deep plumbing problems and gain additional storage space to ensure everything is in its place.
Check out our bathroom remodel offer in Wausau and work with the best remodelers in town to get a pristine new bathroom that's truly yours.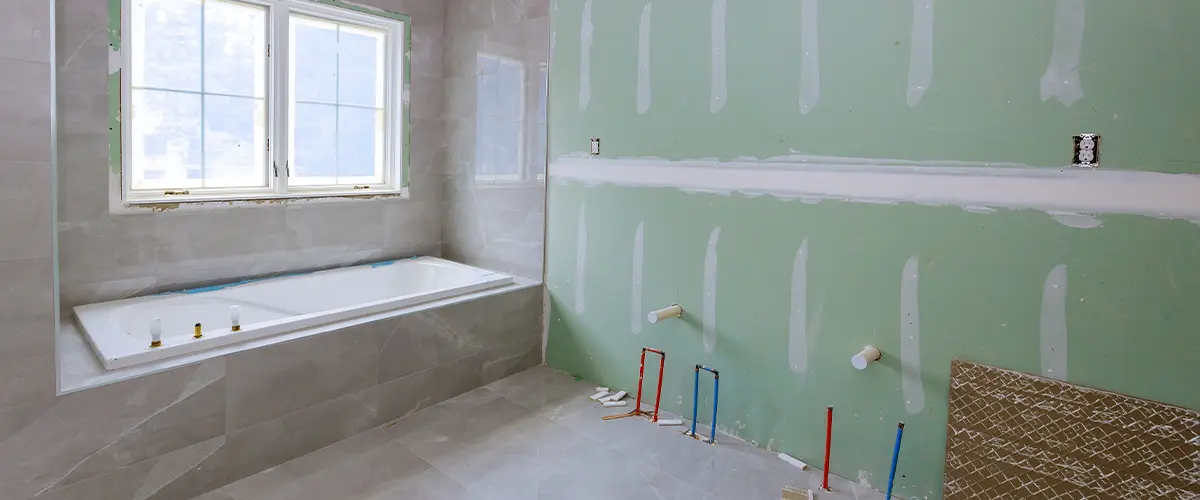 Harness the potential of your basement and transform it from an overlooked space to one of the most functional areas in your home. With a shift in perspective, you can reclaim this dark cellar into something spectacular!
Transform your existing basement into a fully functional space with endless possibilities! Whether you're short on living space or simply looking to add value to your home, creating an extra room in the basement could provide countless benefits.
Use it as an office, bedroom, gym—whatever suits your needs best! This would enhance the worth of your house and likely lead to greater contentment with life.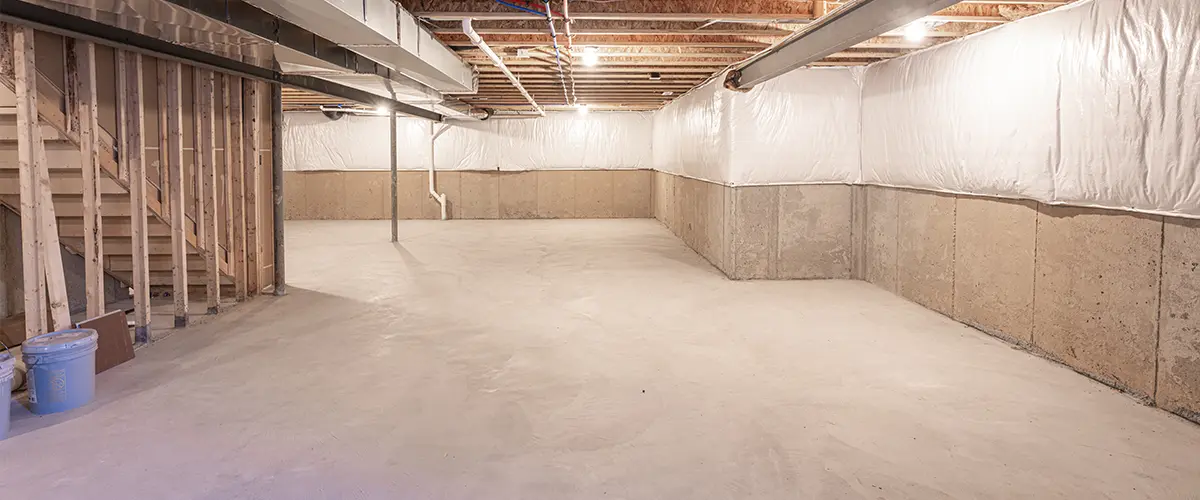 Other Upgrades That Make Your Life Easier
You can improve your living space by making some common changes and upgrades, including:
The Only Home Remodeler You'll Ever Need!
Your Stress-free And Effortless Home Remodeling Project
Home remodeling in Wausau generally requires time and energy to see through. But, with Remodeling Journey on your side, nothing is impossible. The process you'll go through has been honed specifically to ensure maximum comfort and efficiency.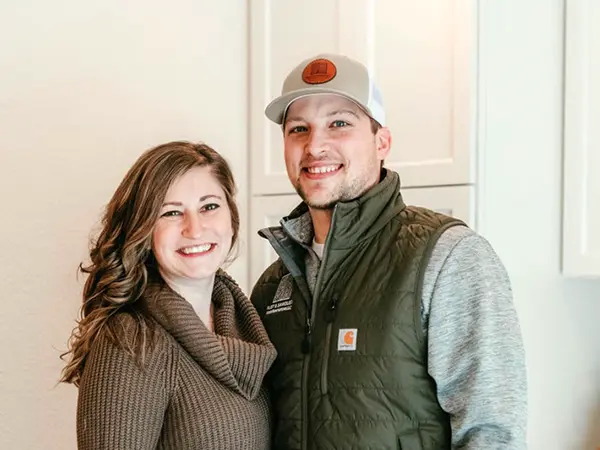 Contact us via our form or by phone, and let's discuss your project!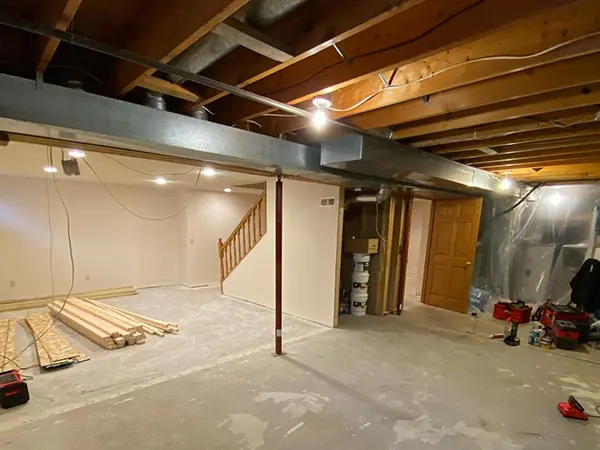 Sit back, relax, and witness your home being remodeled.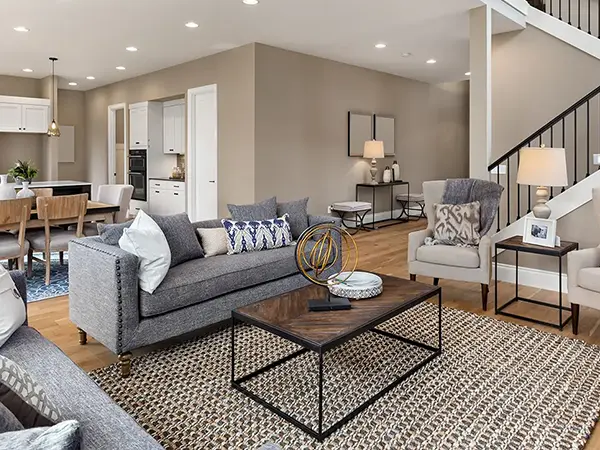 After a final walkthrough, you can enjoy your new space!
Frequently Asked Questions
Take Your Home's Comfort To The Next Level!
Home renovations don't just vary in their outcome – they guarantee one thing, and that is increased comfort for you and your family.
Transforming your home with a renovated roof, bedrooms, basement remodeling, or new kitchen will make it more comforting than most homes. Home remodeling takes an ordinary house and makes it your home – a place that defines you and your loved ones.
With Remodeling Journey, you'll get the best and most effective solutions for your home. Here's what we promise when working with us:
Fall Back In Love With Your Home With A Quality Remodel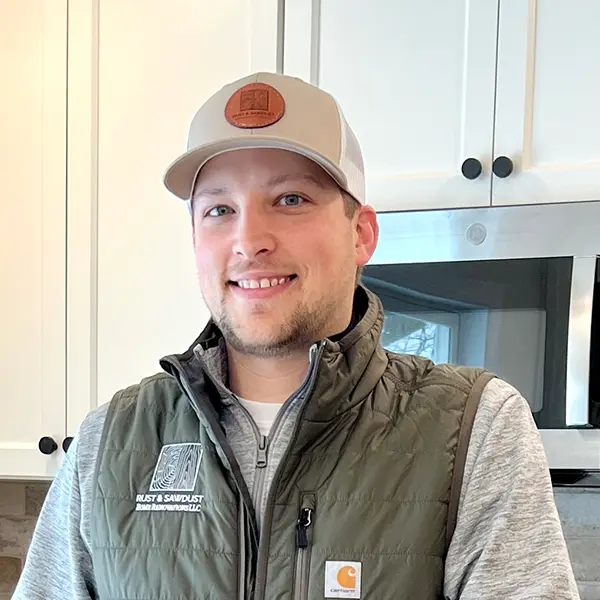 If you're finally ready give your home the upgrade it deserves, we make it easy to start! Give us a call at (715) 551-7328, and let's discuss your upcoming home remodeling in Wausau, WI. Or request a free quote, and we'll reach back as soon as possible.