The Best Kitchen Remodeling In Rhinelander, WI
Enjoy cozy family breakfasts with a complete upscale kitchen remodel.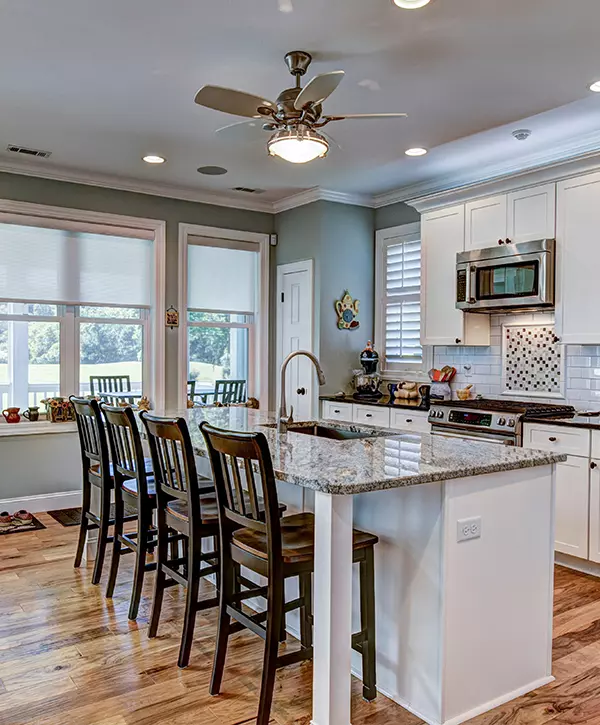 Worn-out fixtures and outdated designs can decrease the overall value of your home and make your cooking space less enjoyable. Furthermore, neglected kitchens can become a safety hazard over time. Opting for kitchen remodeling in Rhinelander, WI, is a wise decision.
At Remodeling Journey, we specialize in transforming outdated kitchens into beautiful, functional spaces.
Our team of experts will work with you to design a kitchen that not only enhances the aesthetic appeal of your home but also increases its market value. Trust us to bring your dream kitchen to life.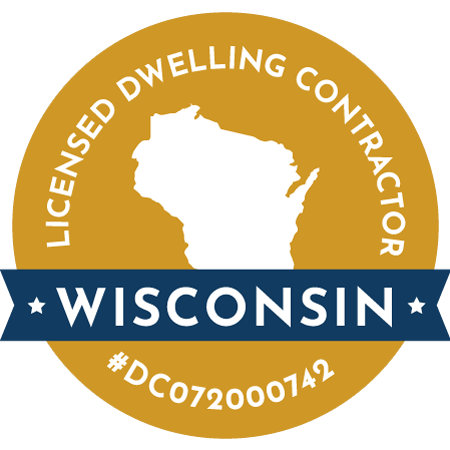 Licensed Dwelling Contractor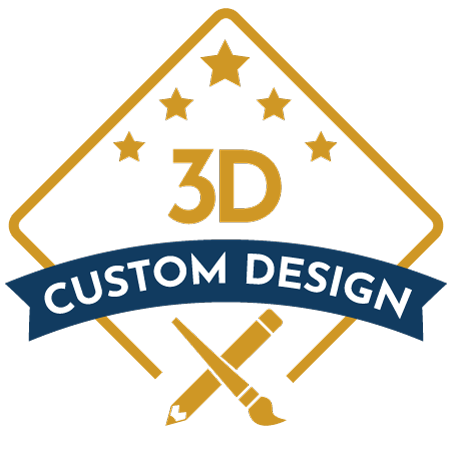 Professional Custom 3D Designs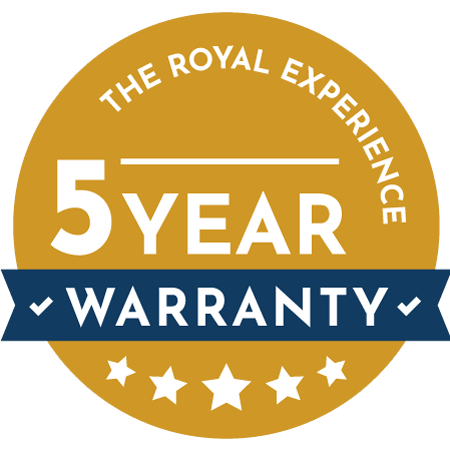 5-Year Workmanship Warranty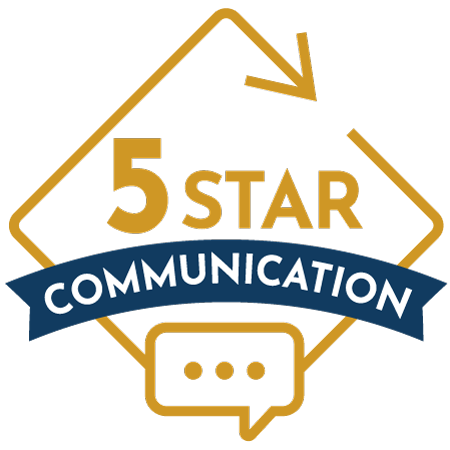 Constant Check-Ins and Updates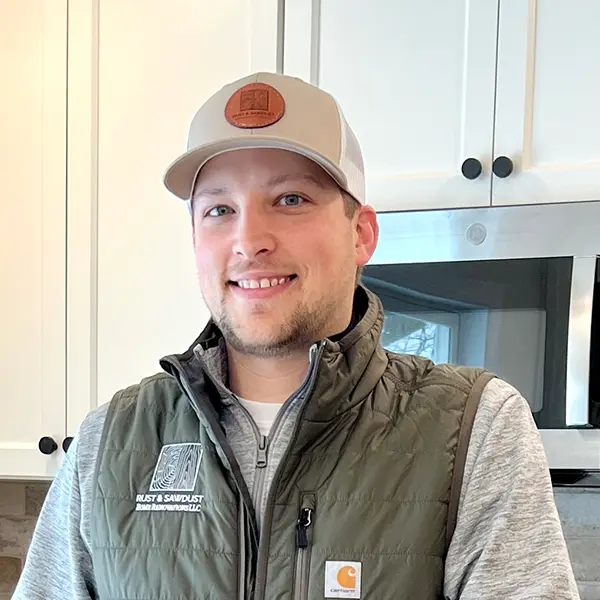 Justin Pagel, owner of Remodeling Journey.
Hi, I'm Justin, owner of Remodeling Journey. We are a remodeling company dedicated to upgrading your home while being respectful of your space and your family time.
From our stress-free design process with 3D designs, provided project schedules, to our transparent communication and our 5-year workmanship warranty, we turn a dreaded home renovation into a pleasant remodeling journey with an upscale experience.
Upgrade Your Home With The Best Kitchen Remodeling In Rhinelander, WI
Choose Remodeling Journey for your kitchen remodeling needs in Rhinelander, WI, because we offer unparalleled expertise and dedication. Our experienced team prioritizes your vision, crafting bespoke designs to suit your style and budget. Plus, our transparent communication and 5-year workmanship warranty ensure a stress-free and satisfying renovation experience.
Transform your space with us and see why we're considered the best in the business:
Draw Inspiration From Our Past Kitchen Remodels
Take a journey through our portfolio below, filled with past projects that showcase our craftsmanship and dedication to excellence in kitchen remodeling. Let these transformations inspire your next kitchen upgrade.
Looking to remodel your kitchen in Rhinelander, WI? We've got you covered! Contact us at (715) 551-7328 or send us a message to learn more. Our expert team is here to answer your questions and turn your kitchen into a stunning, functional space you'll love.
What Makes Our Collaboration with the Rhinelander Homeowner Community Special
Discover the heartfelt testimonials from homeowners in Rhinelander who have had the pleasure of working with us. These stories illustrate our unwavering dedication to delivering top-notch quality, personalized service, and innovative solutions for every project.
I began my search for a contractor by following businesses on FaceBook. Rust and Sawdust caught my attention right away as he published remodels before, during and after the job. 
His personal involvement with the project really resonated with me and my personally. From our first meeting I could tell Justin saw my vision and heard my needs for my new kitchen space and bathroom. The communication never stopped.
He emailed daily and also kept the project software app up to date. My project finished 2 months ahead of schedule. He also worked VERY HARD to insure I had a functioning kitchen for the Christmas Holiday. 
I welcome you to review my projects before and after photos. You will be astonished. I would recommend Rust and Sawdust for any of your remodeling needs. It's all about the details which Justin masters with ease.
We hired Justin and Adria to renovate our 70's kitchen. They helped us design every aspect of the project.
We especially appreciated the selections they came up with, which saved us from the excruciating task of shopping for every item.
Justin and his subcontractors were always prompt and professional. Justin is a great communicator and always kept us in the loop.
Taking on this major project during a pandemic created unexpected hiccups. Justin went above and beyond to solve situations out of his control.
We give Rust and Sawdust a 5-star rating! We will certainly contact them with any future projects! Great people to work with!
Here's Someone Just as dedicated to your kitchen as you are!
Kitchen Remodeling Cost In Rhinelander, WI
Understanding the cost of kitchen remodeling in Rhinelander, WI, is crucial in planning your home improvement project. Each kitchen remodel is unique, and pricing depends on various factors. Let's delve into the factors that influence the cost of your kitchen remodeling journey.
Sq. Footage
Quoted Price
Highest Expense
280 sq. ft.
$53,556
Quartz countertops and appliances: $17,000
325 sq. ft.
$81,231
Custom cabinets, countertops, and flooring: $51,000
270 sq. ft.
$108,404
Layout reconfiguration and cabinets: $62,000
*The prices listed above are based on past projects and will vary for your project, depending on your specific requirements and preferences.
Factors Influencing Kitchen Remodeling Cost in Rhinelander, WI
At Remodeling Journey, we understand the importance of your budget. Our dedicated team will do everything in our power to ensure we don't exceed it. We strive to provide the best remodeling journey, offering top-notch quality and value for every dollar spent to create the kitchen of your dreams.
Taking All Your Remodeling Worries Away
At Remodeling Journey, we appreciate your concerns about time and cost. We ensure efficient timelines and transparent pricing, thus respect your budget and schedule, making your kitchen remodel a seamless experience.
Investing in kitchen remodeling is a wise decision. It adds significant value to your home and enhances its functionality and aesthetic appeal. With Remodeling Journey, you'll benefit from a personalized design, quality craftsmanship, and a space that elevates your daily living experience.
At Remodeling Journey, we hold your family's time in high regard. We meticulously plan each project to adhere strictly to set deadlines, minimizing disruptions to your daily routine. Your satisfaction is our top priority, and we're committed to delivering timely, high-quality results.
Kitchen Remodeling In Marshfield, WI, Has Never Been Easier
Welcome to Remodeling Journey, where we believe in making your kitchen remodeling experience a breeze. Our process is designed to be as easy as 1-2-3.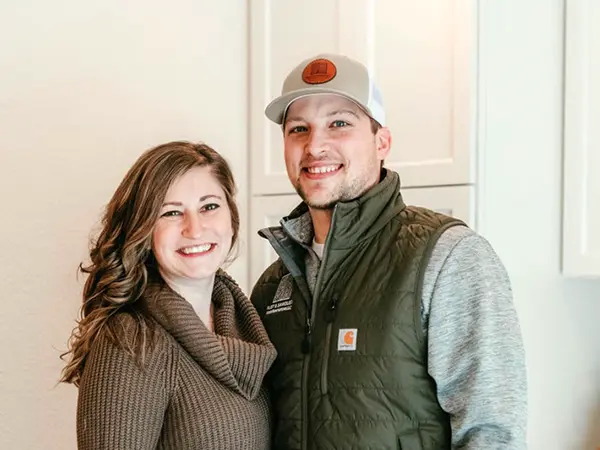 We partner with you to understand your unique vision, needs, and budget, ensuring every detail is tailored perfectly to your taste.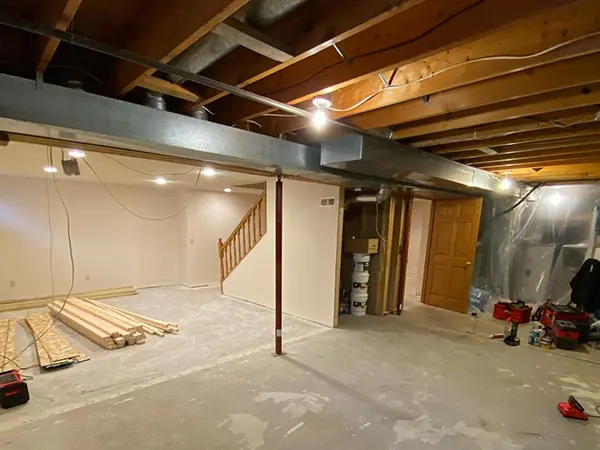 We bring your dream kitchen to life, meticulously executing each aspect of the design with precision and quality craftsmanship.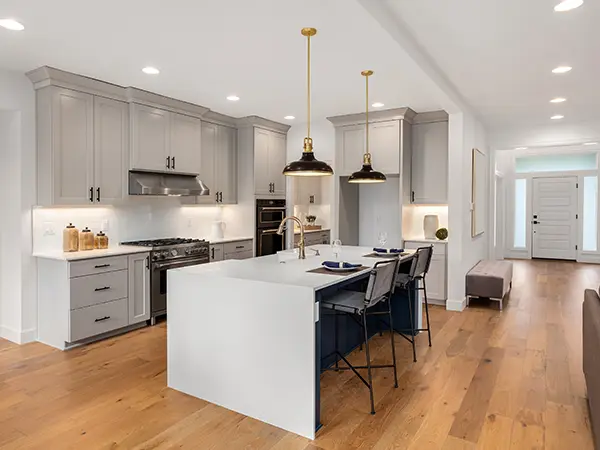 Sit back, relax, and savor your newly transformed space. Host family gatherings and create new memories in a kitchen that truly feels like home.
Kitchen Remodeling In Marshfield, WI, FAQs
Kitchen remodeling refers to the process of making improvements or changes to your kitchen. This can include changes to the design, layout, and functionality of the space, as well as upgrades to appliances, cabinets, countertops, and fixtures.
It can be as simple as a cosmetic update or as in-depth as a full-scale redesign that completely transforms the space. The goal of kitchen remodeling is to create a kitchen that is more functional, efficient, and aesthetically appealing, tailored to your personal needs and preferences.
Before starting your kitchen remodeling project, there are several key considerations you should keep in mind:
Budget:

Define your budget ahead of time. This will guide your decisions about the scope of the remodel and the materials you choose.

Design:

Have a clear idea of the design you want, from the layout to the color scheme. This will help streamline the remodeling process.

Contractor:

Choose a reputable contractor with experience in kitchen remodels. Be sure to check reviews and references.

Timeline:

Be aware that kitchen remodels can take several weeks or even months, depending on the scope.

Living Arrangements:

Plan for how you'll cope without a functioning kitchen during the remodel. You might need to consider alternative cooking arrangements or even temporary accommodation.

Return on Investment:

Consider how the remodel will improve not only your enjoyment of your home but also its future resale value.
Finally, remember that while a remodel can be a significant investment of time and money, the end result – a beautiful, functional kitchen that fits your lifestyle – is often worth it.
The most ideal kitchen layout depends on numerous factors, including the size of your kitchen, the appliances you need, and your personal preferences. However, some of the most popular kitchen layouts include:
The One-Wall Layout: Best for small spaces, this layout positions all of the cabinets and appliances along one wall.
The Galley Layout: Also known as a walk-through kitchen, this efficient layout has two rows of cabinets facing each other.
The L-Shape Layout: Great for small to medium-sized kitchens, this layout uses two walls of the kitchen for cabinets and appliances.
The U-Shape Layout: Ideal for large kitchens, this layout uses three walls for cabinets and appliances.
The Island Layout: This layout includes a versatile island and is suitable for many kitchen sizes and styles. The island can provide extra prep space, storage, seating, or house appliances.
Remember, the best layout for you is one that suits your lifestyle, accommodates your cooking needs, and makes the kitchen a comfortable space for family and friends to gather. At Remodeling Journey, we can help tailor a layout that perfectly suits your needs.
Transform Your Kitchen And Make It Your Dream Space!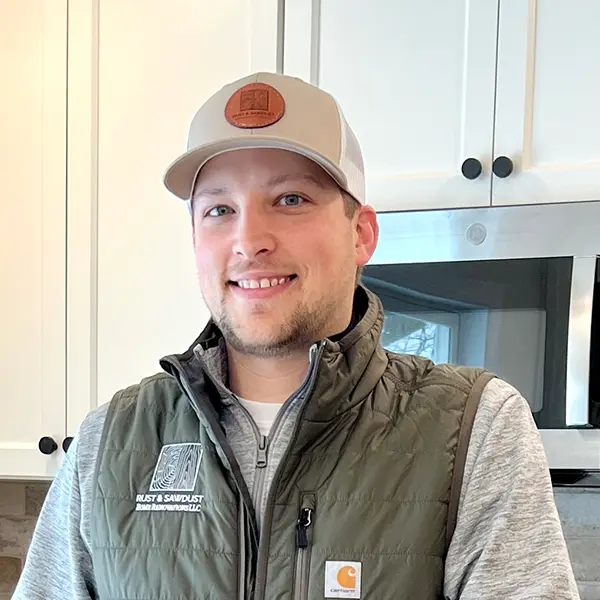 Embark on your kitchen remodeling journey with us at Remodeling Journey in Rhinelander, WI. Let our skilled team turn your kitchen into the heart of your home.
Contact us at (715) 551-7328 and let's bring your dream kitchen to life! We are excited to help you create the perfect space you've always envisioned.
Rhinelander, WI, is a charming city nestled in the heart of Wisconsin's Northwoods. Renowned for its delightful Hodag, a mythical creature that symbolizes the city's playful spirit, Rhinelander gifts its residents a diverse array of cultural and recreational activities. The Rhinelander Historical Society Museum and ArtStart Gallery cater to the culturally inclined, while outdoor enthusiasts revel in the picturesque beauty of the Almon County Park. Don't miss the enchanting Wisconsin River, a hub for water sports and fishing. Rhinelander also offers a wealth of dining and shopping options, making it a perfect place for a kitchen remodel with a local touch.