The Best Bathroom Remodeling In Rhinelander, WI
Choose Remodeling Journey, Rhinelander's trusted expert for your next bathroom remodeling project.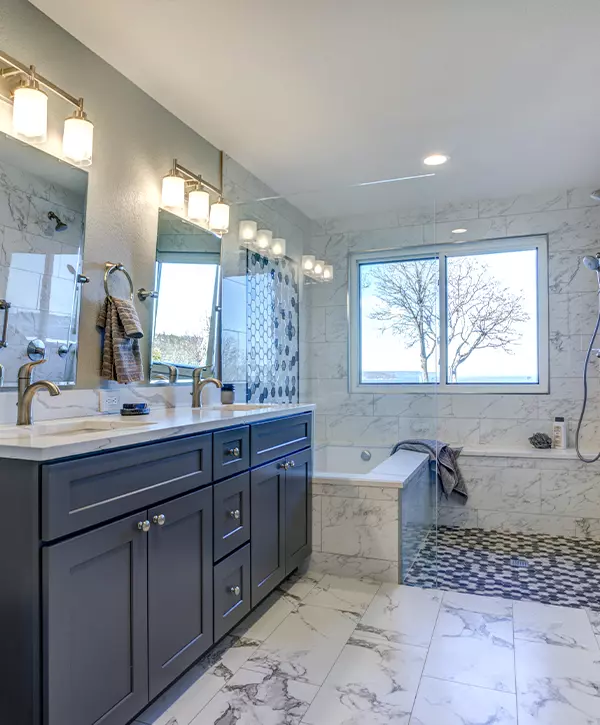 If you're in Rhinelander, WI and want to elevate your home with a bathroom remodeling project, you're in the right place. At Remodeling Journey, we understand that a well-designed bathroom can enhance your daily routine and increase your property value.
As the leading contractor in Rhinelander, we offer unparalleled craftsmanship, personalized designs, and an unwavering commitment to customer satisfaction, making us the optimal choice for your bathroom remodeling needs.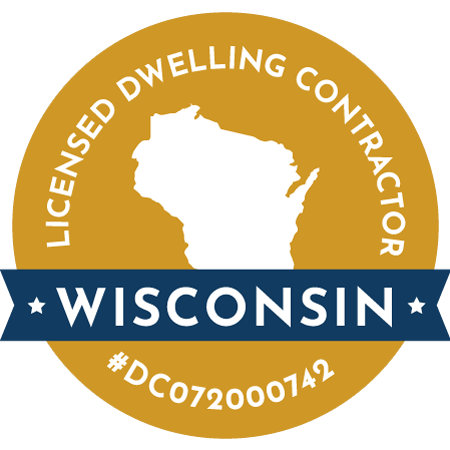 Licensed Dwelling Contractor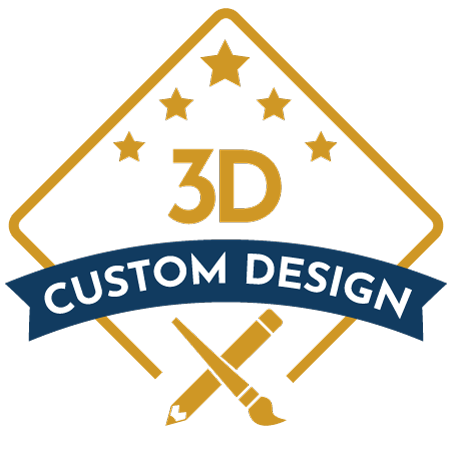 Professional Custom 3D Designs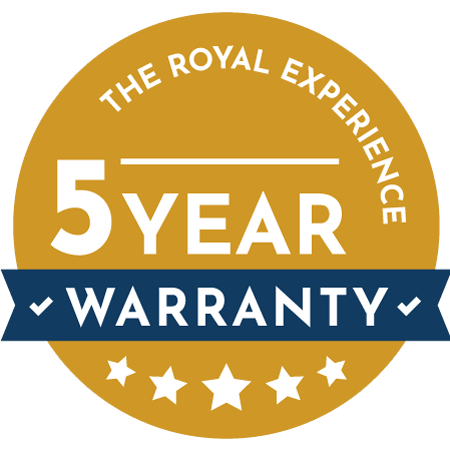 5-Year Workmanship Warranty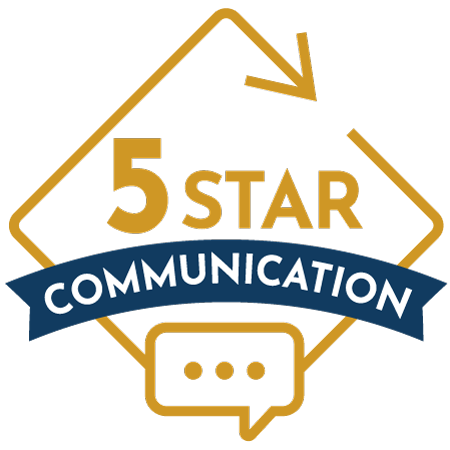 Constant Check-Ins and Updates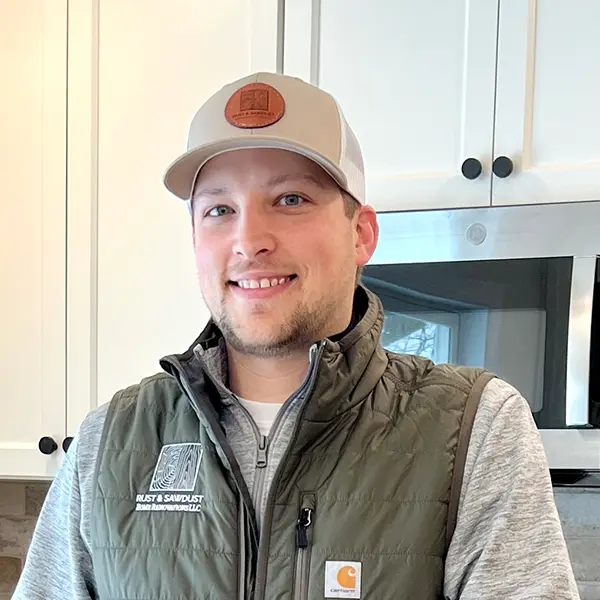 Justin Pagel, owner of Remodeling Journey.
Hi, I'm Justin, owner of Remodeling Journey. We are a remodeling company dedicated to upgrading your home while being respectful of your space and your family time.
From our stress-free design process with 3D designs, provided project schedules, to our transparent communication and our 5-year workmanship warranty, we turn a dreaded home renovation into a pleasant remodeling journey with an upscale experience.
Experience Unparalleled Bathroom Transformation
Choosing Remodeling Journey is choosing exceptional quality and exquisite aesthetic. Our team doesn't just remodel bathrooms; we transform them into personal sanctuaries. With our remarkable craftsmanship, unique 3D designs, and unwavering dedication to customer satisfaction, we ensure each remodeling project in Rhinelander becomes a rewarding journey, not just a renovation.
Partner with us to enjoy:
Transform Your Space with Our Proven Portfolio
Explore our portfolio and see first-hand the transformative power of our bathroom remodeling in Rhinelander. Each project showcases our commitment to quality, reflecting our unique blend of functionality and style that consistently exceeds customer expectations.
Have any lingering questions or ready to start your remodeling journey? Reach out to us at (715) 551-7328. Our team is ready to assist you with any inquiry or get started with a personalized quote once we have the specifics of your project. Whether through a phone call or a message, we're here to make your bathroom remodeling in Rhinelander a seamless, enjoyable experience.
Discover the Difference with Our Customer Testimonials
Nothing validates the quality of our bathroom remodeling in Rhinelander better than the words of our satisfied customers. Dive into the genuine feedback from homeowners who have embarked on the transformative remodeling journey with us.
We could not be happier with our bathroom renovation completed by Justin and his team. The quality of the work is excellent, and completion time was ahead of schedule.
The cost of the project was exactly as quoted. The assistance given to us by Justin and his wife was much appreciated, and the two of them helped us narrow down the many choices we had.
Every team member in his staff was exceptionally talented. Justin sure knows how to select a great team. We look forward to working with Rust and Sawdust in the future. We give them our highest recommendation.
I began my search for a contractor by following businesses on FaceBook. Rust and Sawdust caught my attention right away as he published remodels before, during and after the job. His personal involvement with the project really resonated with me and my personally. From our first meeting I could tell Justin saw my vision and heard my needs for my new kitchen space and bathroom. The communication never stopped.
He emailed daily and also kept the project software app up to date. My project finished 2 months ahead of schedule. He also worked VERY HARD to insure I had a functioning kitchen for the Christmas Holiday. I welcome you to review my projects before and after photos. You will be astonished. I would recommend Rust and Sawdust for any of your remodeling needs. It's all about the details which Justin masters with ease.
Bathroom Remodeling Costs in Rhinelander, WI
At Remodeling Journey, we offer competitive and transparent pricing for bathroom remodeling costs in Rhinelander, WI. We understand each project is unique, and we provide personalized quotes based on your specific requirements, ensuring optimal value for your investment.
| Remodel Type | Cost |
| --- | --- |
| Shower | $500 - $5,000 |
| Countertops | $200 - $1,000 |
| Cabinets | $270 - $400 |
| Toilet | $80 - $50,000 |
| Vanity | $100 - $2,800 |
| Flooring | $45 - $200 |
| Paint | $30 - $80 |
| Plumbing | $250 - $1,500 |
*Please note that these are approximate costs, and the actual prices for your bathroom remodeling in Rhinelander may vary depending on the specific needs and design choices of your project. For a more accurate estimate tailored to your unique project, please do not hesitate to contact us.
Factors Influencing Bathroom Remodeling Costs in Rhinelander, WI
The cost of bathroom remodeling in Rhinelander, WI can vary significantly based on several factors.
Ready to start your bathroom remodeling journey in Rhinelander, WI? Contact us today at (715) 551-7328 and let's discuss your vision and how we can turn your existing bathroom into your dream sanctuary.
We Take Your Money And Time Concerns Seriously
At Remodeling Journey, we wholly understand your concerns about time and financial investment. That's why we guarantee efficient project timelines and transparent, fair pricing for all our bathroom remodeling in Rhinelander.
Investing in a bathroom remodel is a surefire way to elevate your home's overall value and aesthetic appeal. It not only enhances your everyday living experience but also significantly boosts your property's marketability, making it an attractive prospect to potential buyers. It's an investment that pays off in comfort, satisfaction, and financial returns.
At Remodeling Journey, we greatly respect your space and time. Committed to meeting deadlines, we meticulously plan and execute each bathroom remodeling project in Rhinelander, ensuring that your home transformation is completed within the promised timeframe, causing minimal disruption to your daily routine.
Effortless Kitchen Remodeling In Rhinelander, WI
Embarking on a kitchen remodeling journey with us is as effortless as three simple steps: Collaborate, Install, and Enjoy.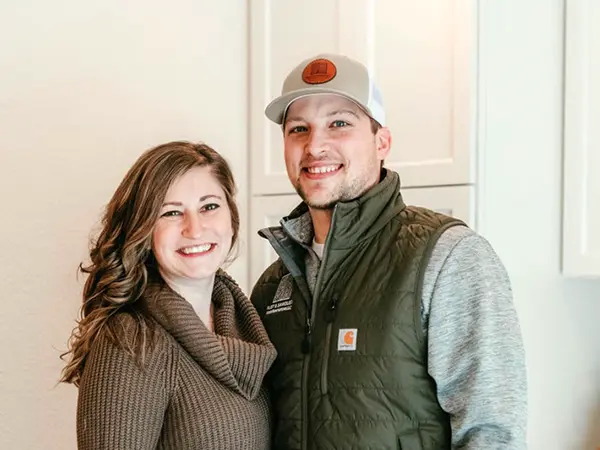 Share your dream kitchen vision with our expert designers. We'll draft a unique 3D design aligning with your aesthetic and functional preferences.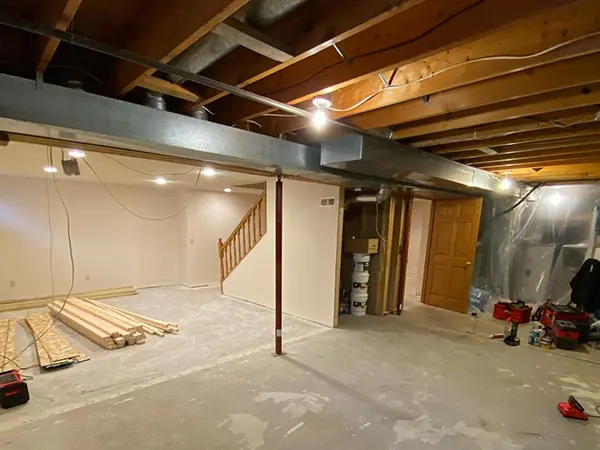 Our skilled craftsmen bring the 3D design to life, ensuring high-quality installation while adhering to committed timelines.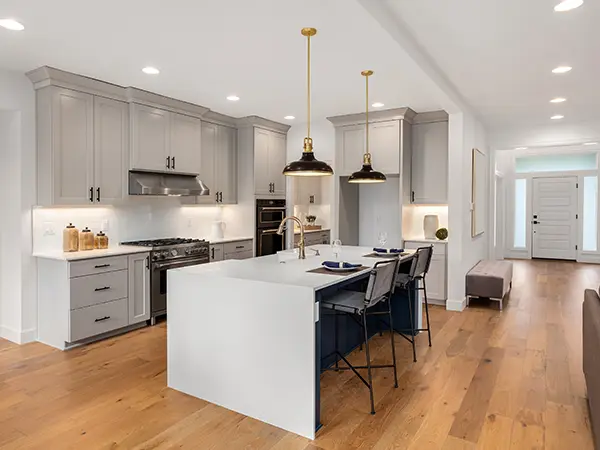 Step into your newly remodeled kitchen, a space redesigned with precision and care, elevating your culinary experience.
A bathroom remodel involves changing the structure of the space, such as altering the layout, installing new plumbing or electrical systems, or adding new fixtures.
It is typically more complex and costly. On the other hand, a bathroom renovation refers to making updates to the existing structure, like replacing old fixtures, repainting, or retiling. It's generally a simpler and less expensive process.
Bathroom remodeling can involve a wide range of tasks, including replacing old fixtures (like bathtubs, showers, sinks, and toilets), installing new flooring or tiles, updating plumbing and lighting systems, painting, and changing the layout of the space.
It can be a comprehensive transformation involving structural changes or a simple update to refresh the look and functionality of the bathroom.
The best way to remodel a bathroom is to first establish a clear vision of the desired outcome and set a budget. Then, hire a professional remodeling company, like Remodeling Journey, to ensure quality work.
A professional can guide you in choosing the right materials, fixtures, and layout to maximize functionality and aesthetic appeal while staying within your budget. Communication is key throughout the process to ensure a successful remodel.
Discover The Comprehensive Bathroom Remodeling Service in Rhinelander, WI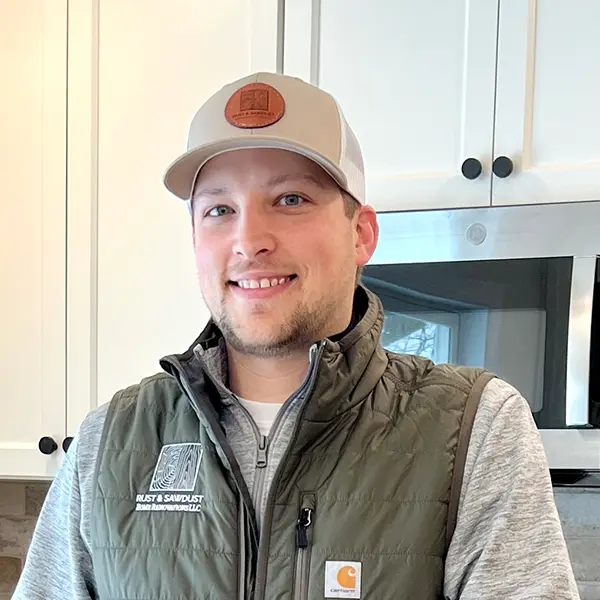 If you're prepared to turn your bathroom into a personalized sanctuary that matches your individual style and requirements, feel free to get in touch with us. We're excited to work together with you and make your dream bathroom a reality. Initiate your bathroom remodeling journey today by reaching out to us at (715) 551-7328.
Situated in the heart of the beautiful Northwoods, Rhinelander, WI is a charming city that's home to an array of natural and cultural attractions. The iconic Hodag, a mythical creature with a rich history, warmly welcomes visitors to the city. Take in the stunning sights of the Wisconsin River, or venture into the pristine wilderness of the Chequamegon-Nicolet National Forest. Immerse yourself in local history at the Pioneer Park Historical Complex, and enjoy a fun-filled day at the Rhinelander Logging Museum. This city is a gem in the crown of Wisconsin, offering a mix of tranquility, culture, and adventure.