The Best Bathroom Remodeling In Marshfield, WI
Experience the ultimate comfort and luxury in a renovated bathroom in your Marshfield, WI, home.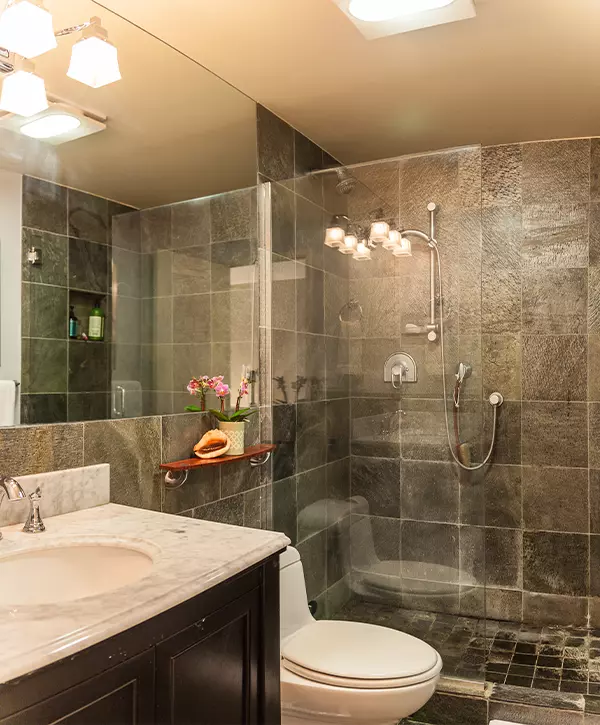 If you're on the hunt for bathroom remodeling services in Marshfield, WI, you've arrived at the perfect destination for exceptional quality and astonishing transformations.
Whether you're aiming to revamp the appearance of your bathroom or seeking to enhance its functionality for your lifestyle, the experts at Remodeling Journey are here to assist. With unmatched skill, meticulous attention to detail, and outstanding customer care, we assure you a seamless journey from start to finish.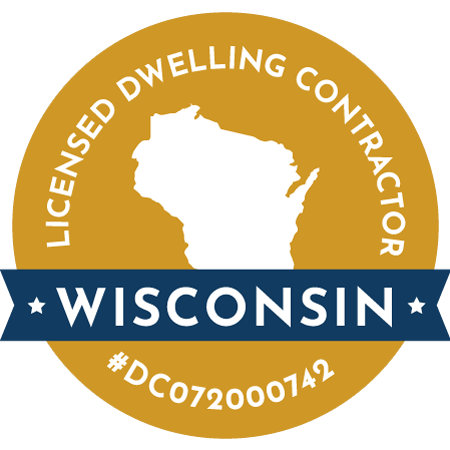 Licensed Dwelling Contractor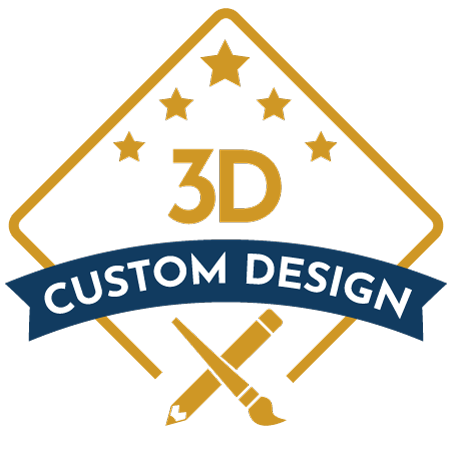 Professional Custom 3D Designs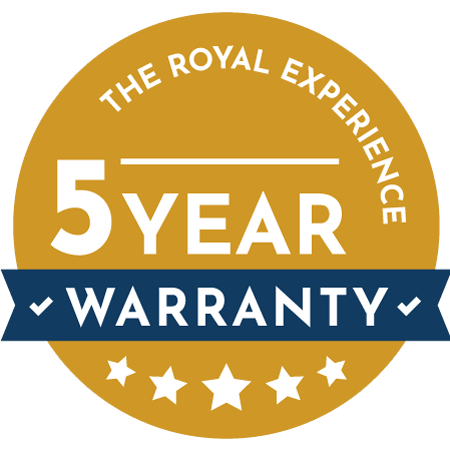 5-Year Workmanship Warranty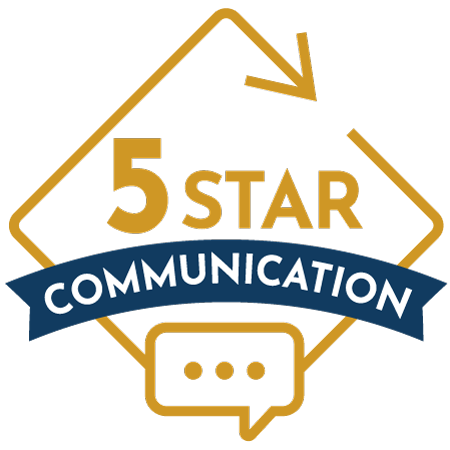 Constant Check-Ins and Updates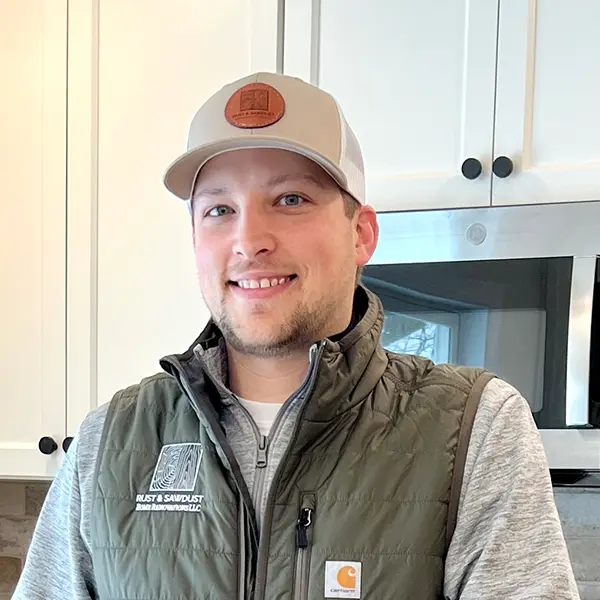 Justin Pagel, owner of Remodeling Journey.
Hi, I'm Justin, owner of Remodeling Journey. We are a remodeling company dedicated to upgrading your home while being respectful of your space and your family time.
From our stress-free design process with 3D designs, provided project schedules, to our transparent communication and our 5-year workmanship warranty, we turn a dreaded home renovation into a pleasant remodeling journey with an upscale experience.
Elevate Your Home with Premium Bathroom Remodeling In Marshfield, WI
At Remodeling Journey, we understand that your bathroom is more than just a functional space—it's a sanctuary within your home. It's where you start and end your day, a place of rejuvenation and relaxation.
We recognize the significance of every element, which is why we meticulously design our remodeling projects to elevate your space, reflecting your personal style and preferences.
We build perfect bathrooms thanks to our:
Some Inspiration For Your Future Bathroom
Explore a range of design aesthetics and innovative solutions tailored to meet your unique requirements. Immerse yourself in stunning visuals, allowing your imagination to run wild with possibilities for your own bathroom.
To learn more about our bathroom remodeling services in Marshfield, WI, reach out to us at (715) 551-7328 or send us a message. Our proficient team is prepared to address your inquiries and guide you in transforming your bathroom into a splendid, functional haven.
Why Marshfield Homeowners Praise Our Services
Our past customer experiences highlight our commitment to exceptional craftsmanship, personalized attention, and the innovative solutions we bring to each project.
We could not be happier with our bathroom renovation completed by Justin and his team. The quality of the work is excellent, and completion time was ahead of schedule.
The cost of the project was exactly as quoted. The assistance given to us by Justin and his wife was much appreciated, and the two of them helped us narrow down the many choices we had.
Every team member in his staff was exceptionally talented. Justin sure knows how to select a great team. We look forward to working with Rust and Sawdust in the future. We give them our highest recommendation.
I began my search for a contractor by following businesses on FaceBook. Rust and Sawdust caught my attention right away as he published remodels before, during and after the job. His personal involvement with the project really resonated with me and my personally. From our first meeting I could tell Justin saw my vision and heard my needs for my new kitchen space and bathroom. The communication never stopped.
He emailed daily and also kept the project software app up to date. My project finished 2 months ahead of schedule. He also worked VERY HARD to insure I had a functioning kitchen for the Christmas Holiday. I welcome you to review my projects before and after photos. You will be astonished. I would recommend Rust and Sawdust for any of your remodeling needs. It's all about the details which Justin masters with ease.
Bathroom Remodeling Costs in Marshfield, WI
At Remodeling Journey, we believe in transparency, especially when it comes to pricing. To help you plan your budget accordingly, we've compiled a table of past project prices. This should give you a general idea of the potential costs you might expect for your kitchen remodeling in Marshfield, WI.
| Remodel Type | Cost |
| --- | --- |
| Shower | $500 - $5,000 |
| Countertops | $200 - $1,000 |
| Cabinets | $270 - $400 |
| Toilet | $80 - $50,000 |
| Vanity | $100 - $2,800 |
| Flooring | $45 - $200 |
| Paint | $30 - $80 |
| Plumbing | $250 - $1,500 |
*Please note that these figures are estimates based on prior projects, and actual costs may vary based on specific requirements, materials, and other factors.
Certain factors can drive bathroom remodeling costs in Marshfield, WI higher:
We pride ourselves in our ability to customize your bathroom exactly as you envision it. From the fixtures and flooring to the color scheme and accessories, every aspect of your bathroom remodeling project can be tailored to your unique preferences.
The Service That Doesn't Make You Worry About A Thing
Bathroom remodels are big projects that require significant work, careful consideration, and time. Two concerns consistently arise during every bathroom remodel we handle.
We understand that not everyone can afford a high-quality bathroom remodel. That's why we'll customize every project to fit your needs, preferences, and budget. Whether you have a generous budget for upscale materials or a smaller budget that prioritizes return on investment, we've got you covered!
For a full bathroom remodel, we estimate a timeframe of 4 to 5 weeks for completion. This allows us to ensure everything is done right and gives you time to prepare for your new space. Our team will accommodate your schedule to minimize noise and inconvenience.
The Easiest Bathroom Remodeling Process In Marshfield, WI
At Remodeling Journey, we've streamlined our bathroom remodeling process to make it as easy and stress-free as possible for you.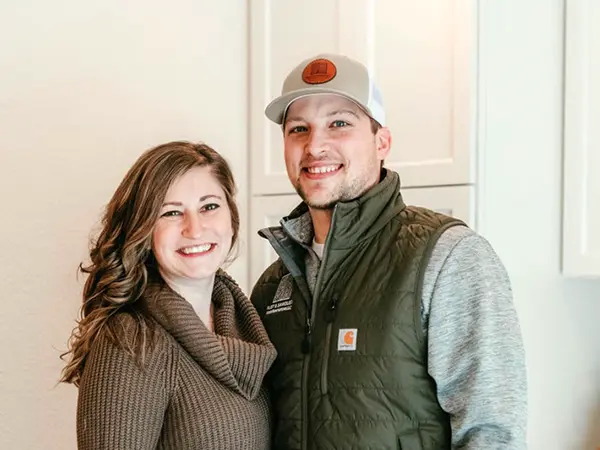 We start by understanding your vision, incorporating your ideas, and offering our expert advice.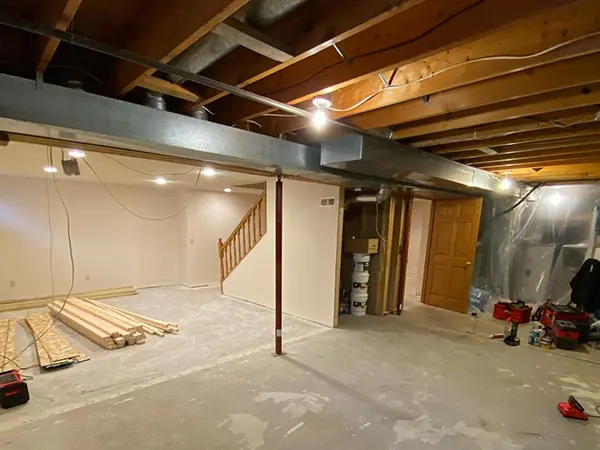 Our skilled team then brings your design to life, meticulously crafting your bathroom with precision.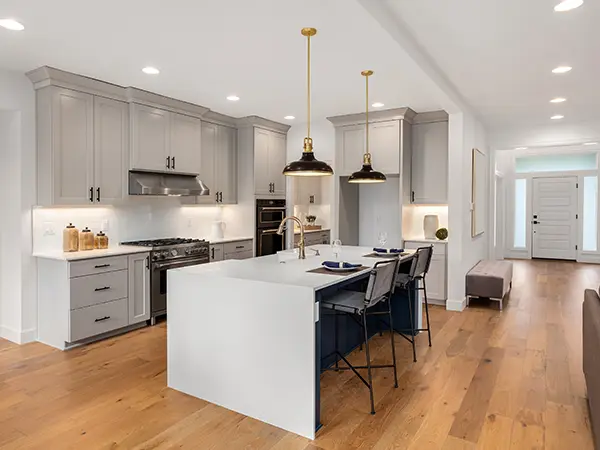 Step into your newly redesigned sanctuary, a space for you to relax and unwind.
A bathroom remodel and a bathroom renovation may seem similar, but they hold distinct differences in construction and design. A bathroom renovation involves updating or upgrading existing structures—this could incorporate new fixtures, repainting, or tile replacement. It's essentially a refresh of your current space.
However, a bathroom remodel goes a step further, often involving changes in layout and functionality, which could mean moving plumbing or electrical systems, expanding the square footage, or adding new features.
A remodel is a more extensive and typically more expensive process but allows for complete customization of your space.
Remodeling a bathroom can consist of several stages, depending on the scope of the project. It usually involves the removal of old fixtures, fittings, and finishes, followed by the installation of new ones.
This process can include changing the layout by altering plumbing, electrical systems, and walls. It may also involve adding new features like shower enclosures, vanities, toilets, tubs, or amenities like heated floors and special lighting.
Furthermore, remodeling a bathroom often includes updating the finishes, such as installing new tiles, painting the walls, and adding new countertop surfaces. Ultimately, the remodeling process is guided by the homeowner's vision, needs, and budget.
The best way to remodel a bathroom starts with a clear plan and budget. It involves selecting a trustworthy contractor who understands your vision.
Communication is key during this phase to ensure your needs and preferences are integrated into the design. Once a plan is set, preparation begins by removing old fixtures and finishes.
During construction, it is essential to coordinate tradespeople efficiently to minimize downtime. Installing new features, updating finishes, and detailing work follow.
Lastly, a thorough cleanup and final inspection ensure every detail is perfect.
Remember, a well-organized and planned remodel will result in a bathroom that not only meets your practical needs but also provides a sanctuary within your home.
Choose A Complete Bathroom Remodel Service In Marshfield, WI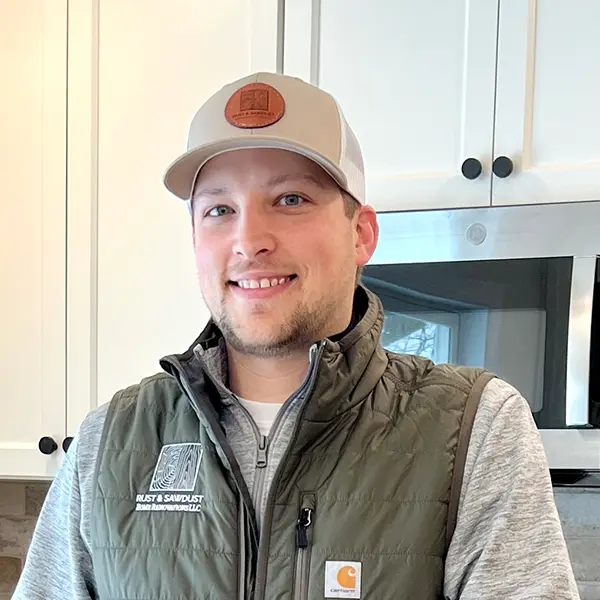 If you're ready to transform your bathroom into a sanctuary tailored to your unique tastes and needs, don't hesitate to reach out. We're eager to collaborate with you and bring your dream bathroom to life.
Contact us at (715) 551-7328 to get started on your bathroom remodeling journey today.
Marshfield, WI, located in the heart of Wisconsin, is a gem of a town brimming with Midwestern charm. Visitors and locals alike enjoy exploring Wildwood Park & Zoo, a sprawling 60-acre park that houses various animal species and offers endless outdoor activities. History buffs appreciate the North Wood County Historical Society, which provides a fascinating glimpse into the region's past. Not to be missed is Jurustic Park, a whimsical garden filled with sculptures made from scrap metal, a testament to the region's creative spirit.