Professional Basement Remodeling In Marshfield, WI
Expand your living area with the best basement remodeling service in Marshfield, WI.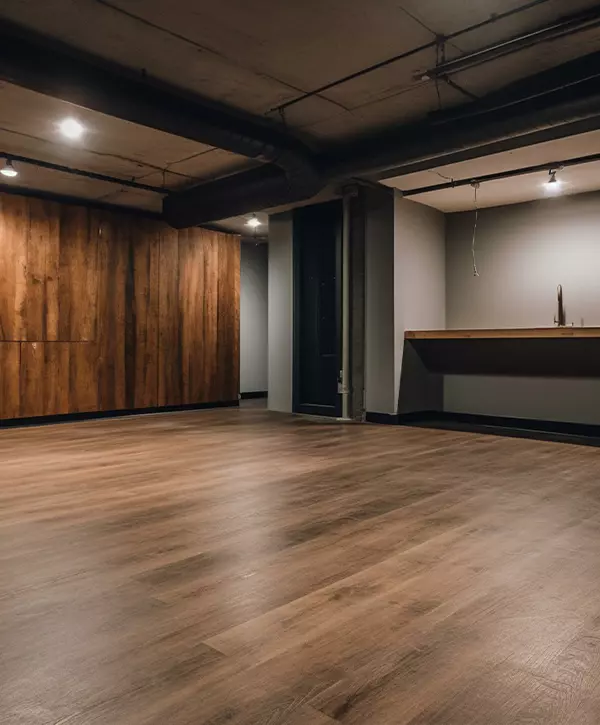 Unattended basements often become a dark, damp, and underutilized space that can cause significant issues, such as structural damage and mold growth. By remodeling, you unlock the full potential of your basement, transforming it into an inviting living space, a personal gym, a home office, or a cozy entertainment room.
At Remodeling Journey, we specialize in bringing these visions to life. Utilizing our expertise in basement remodeling, we ensure that the unused areas in your home become functional spaces that not only add value to your property but also enhance your living experience.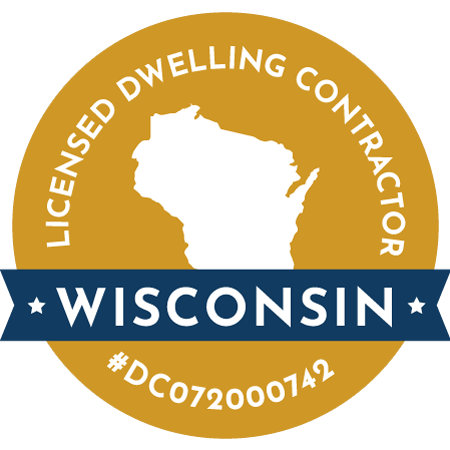 Licensed Dwelling Contractor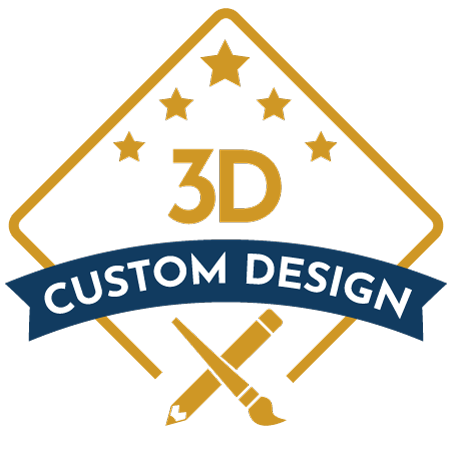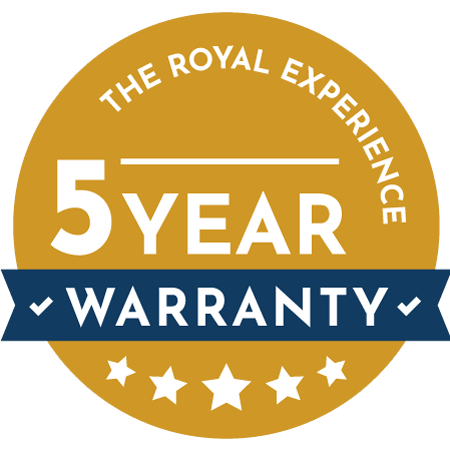 5-Year Workmanship Warranty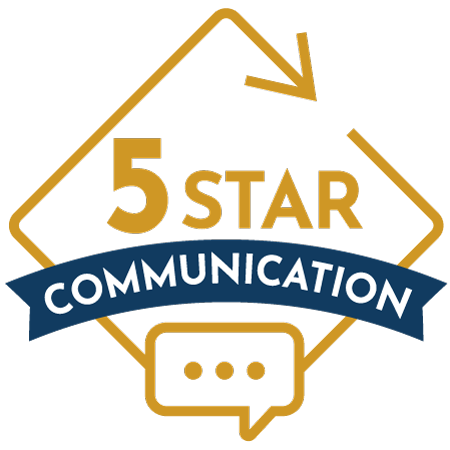 Constant Check-Ins & Updates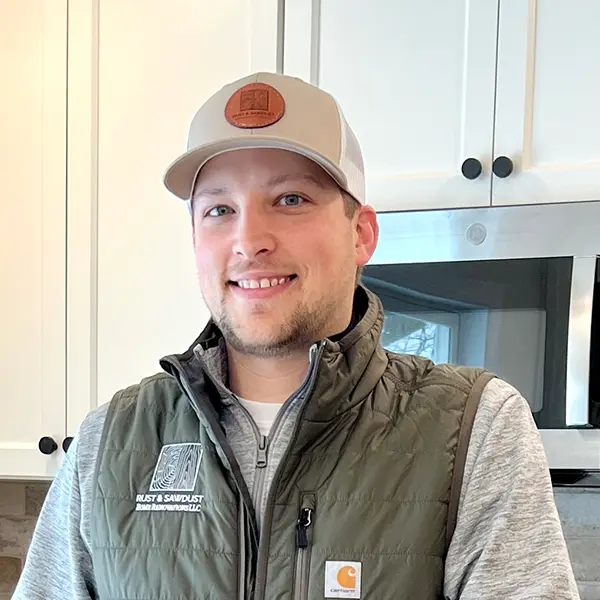 Justin  – Owner of Remodeling Journey
Hi, I'm Justin, owner of Remodeling Journey. We are a remodeling company dedicated to upgrading your home while being respectful of your space and your family time.
From our stress-free design process with 3D designs, provided project schedules, to our transparent communication and our 5-year workmanship warranty, we turn a dreaded home renovation into a pleasant remodeling journey with an upscale experience.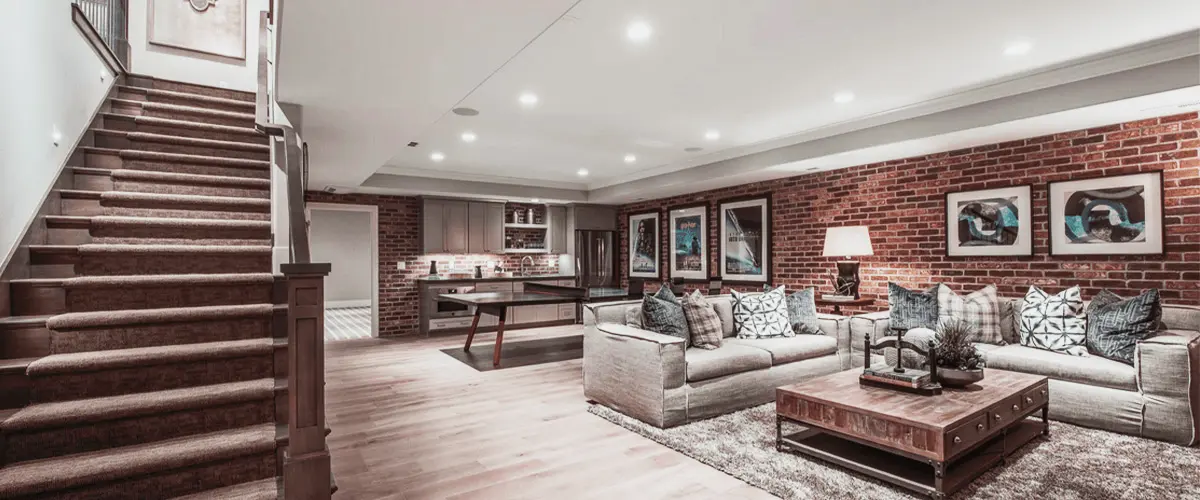 Bring Your Basement To The Highest Modern Living Standards
Our edge at Remodeling Journey lies in our ability to understand and execute your unique vision. As a local business, we're familiar with Marshfield's diverse architectural styles and community standards, allowing us to seamlessly blend your new basement with your home's existing aesthetic.
Alongside our personalized approach, we uphold consistent attention to detail, quality craftsmanship, and an unwavering commitment to satisfaction, helping us set the benchmark for basement remodeling in our locality.
We guarantee that your investment will be worth every penny with:
Explore Our Impressive Portfolio for Fresh Inspiration!
Our portfolio is a testament to our exceptional craftsmanship and dedication. We take great pride in our work and strive to emphasize that homeowners can still receive top-notch quality at a fair and reasonable price.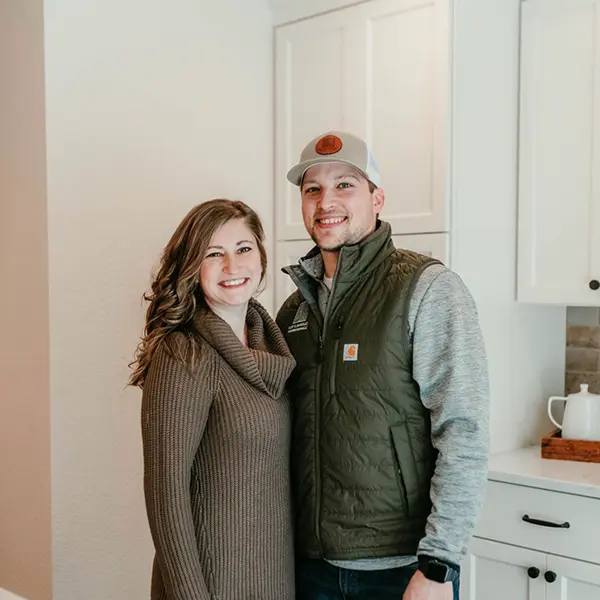 If we have convinced you that partnering with a dependable professional is the way to go, don't hesitate to reach out to us at (715) 551-7328.
Alternatively, you can request your free quote now! Our primary goal is to provide you with personalized service that culminates in your utmost satisfaction.
Why Homeowners Across Marshfield Loved Working With Us
We've had dozens of homeowners in Weston tell us how happy they are with their new basements. See for yourself what they're saying!
Rust and Sawdust did a phenomenal job on our entertainment center as well as the updates to our mantle! We couldn't be happier! 
The couple work together to capture not only the decor feel of the built in but also functionality! 
Would highly recommend for any project!
Rust and Sawdust helped me with some handyman work. 
They were very easy to work with, showed up at the scheduled time and Justin did exactly what he said he was going to do. 
Very reasonable and knowledgeable, I am very happy with the work. I plan on working with Rust and Sawdust again in the future, would highly recommend.
Basement Remodeling Cost In Marshfield, WI
At Remodeling Journey, we offer exceptional basement remodeling services in Marshfield, WI, with prices starting at a competitive $48,000.
Our comprehensive transformation includes revamping every aspect, from the ceiling to the floor, ensuring a complete overhaul of your basement space.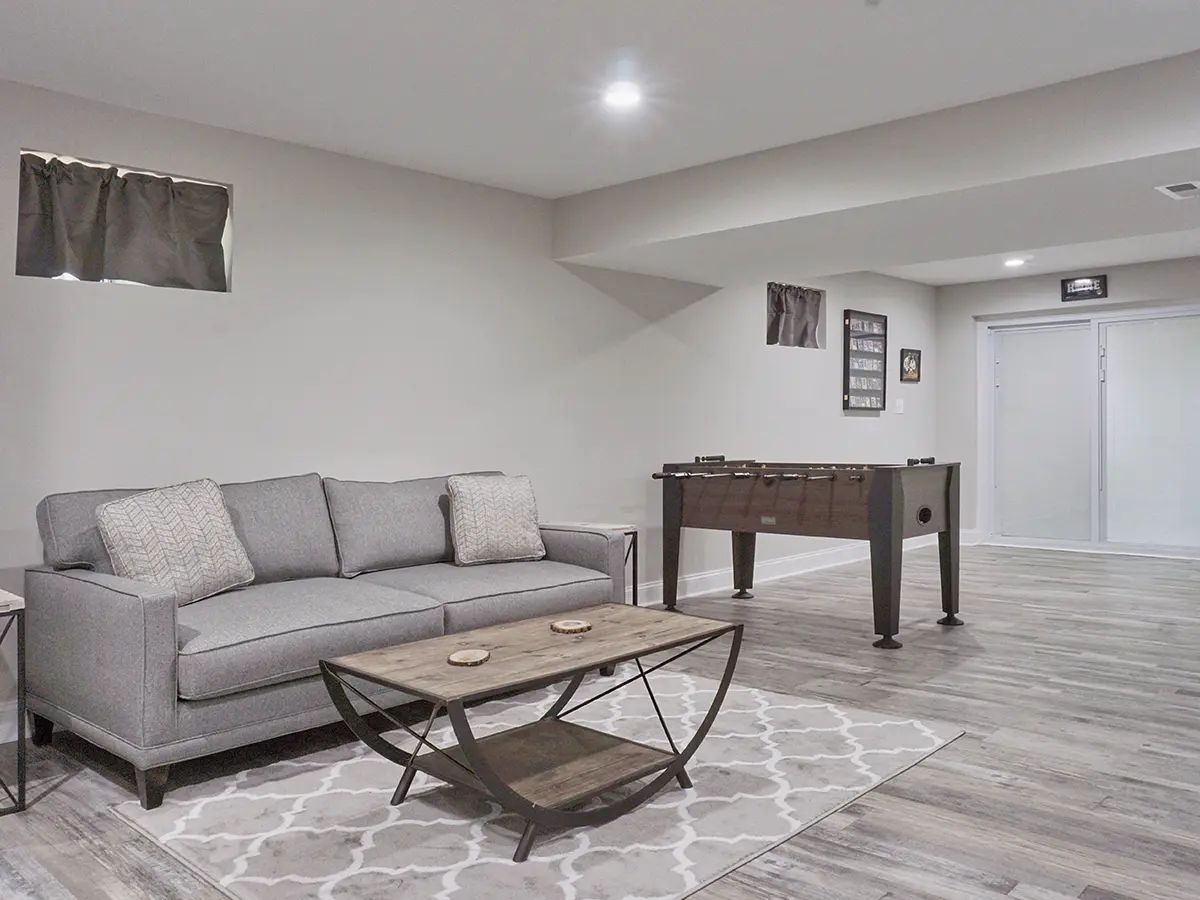 720 Sq. Ft. Basement Remodel In Mosinee​
This basement remodeling project included:
The basement was quoted at $53,563 where the drywall installation, painting, and flooring alone were $23k.
For those looking for an elevated experience, we provide the option to customize your bar area with a luxurious countertop, stunning accent walls, and exquisite finishes that truly reflect your personal style. With this premium remodeling package, the investment can reach close to $80,000, guaranteeing a truly remarkable and tailored transformation.
Whether you're seeking a functional space or a luxurious retreat, our team is dedicated to delivering top-notch craftsmanship and attention to detail.
| Factor | Average cost |
| --- | --- |
| Waterproofing | $1,900 - $6,300 |
| HVAC | $5,000 - $11,000 |
| Electrical | $2,000 - $13,500 |
| Plumbing | $2,500 - $20,000 |
| Framing | $1,100 - $4,500 |
| Insulation | $600 - $4,600 |
| Drywall | $750 - $8,300 |
| Painting | $800 - $2,500 |
| Ceiling | $1,000 - $6,000 |
| Flooring | $1,000 - $36,000 |
| Egress Window | $2,000 - $5,000 |
| Staircase | $xxx - $xxx |
| Door | $225 - $1,900 |
| Lighting | $100 - $650 |
*Please note, the prices mentioned above are approximate estimates. The actual cost could vary depending on the specific requirements of your remodeling project and your chosen customizations.
Factors That Can Drive Basement Remodeling Cost Higher In Marshfield, WI
We Finish In Time And On Budget
When it comes to designing and remodeling your new basement, two common concerns often arise. Rest assured, we are here to address these issues and provide you with the peace of mind needed to confidently embark on this project.
Investing in basement remodeling brings substantial rewards. It increases your living space, enhances property value, and provides a customizable area to cater to your unique needs, be it entertainment, work, or fitness. It's an investment that truly pays off, elevating your home life.
At Remodeling Journey, we respect the importance of time. We meticulously plan each step of the remodeling process, ensuring we finish on time without compromising on quality. Moreover, our working hours are designed to accommodate your family's schedule, causing minimal disruption to your daily routines.
3 Steps To New And Improved Basement
Experience a smooth and seamless journey to your dream basement with our easy 3-step process. It's designed to provide you with a hassle-free and efficient remodeling journey.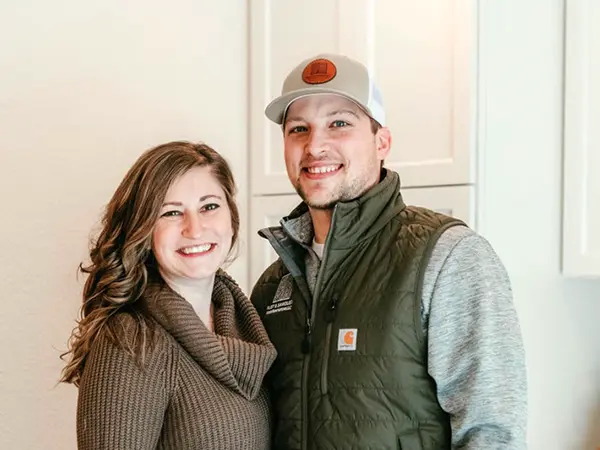 Reach out to us and share your ideas, so together we can create a vision for your newly remodeled basement.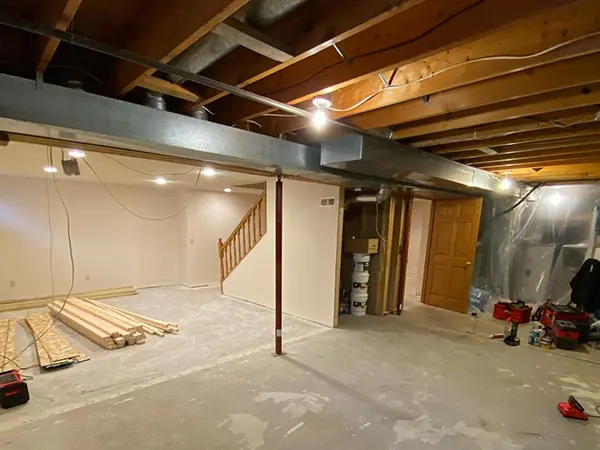 Once the materials are chosen, our team will diligently execute the plan, adhering to the agreed timeline.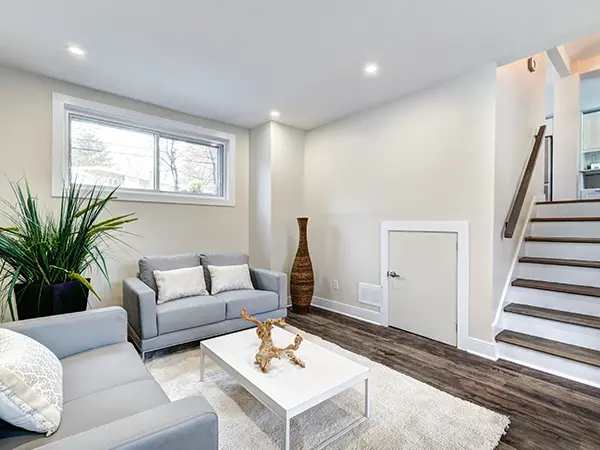 Experience the joy of having extra space in your home, and revel in the newfound possibilities it brings!
Basement Remodeling In Marshfield, WI, FAQs
The Best Basement Remodeling Services In Marshfield, WI
No more delaying that Marshfield basement remodel you've been contemplating! Take advantage of the added functionality, increased return on investment, and numerous benefits that come with a remodeled basement. Now is the ideal time to turn your vision into reality!
At Remodeling Journey, we make investing in your basement remodel a breeze. Our team will be by your side every step of the way, ensuring your complete satisfaction with our work. Ready to get started? Give us a call at (715) 551-7328, or click the button below to request a free quote!
Justin exceeded my expectations. Our shoe rack and window seat with storage turned out beautiful and the prices were very reasonable! 
Thanks Justin and Adria! I will keep you in mind for future projects. I posted before and after photos on their Facebook page.
They helped us visualize our dream rooms and bring them to life! Professional and super personable! Highly recommended!
Other services you might be interested in...
Marshfield, nestled in the heart of Wisconsin, is a charming city beloved for its rich history and vibrant lifestyle. Home to landmarks such as the World's Largest Round Barn at the Central Wisconsin State Fairgrounds, Wildwood Zoo, and the renowned Upham Mansion, Marshfield brims with unique attractions. The city is also proud of Jurustic Park, a magical display of whimsical metal sculptures. Marshfield's thriving downtown area showcases a blend of quaint shops, eclectic dining spots, and the historic Chestnut Avenue Center for the Arts, all set against the backdrop of its picturesque prairie landscapes.