Quick fixes are EVERYWHERE! 
Lose 10 pounds in one week! Learn Spanish in 30 days! Love your new bathroom with this "One Day Remodel"… ummmm-hold on, let's dive into that one a little bit deeper.
We could see where a "1 Day Bathroom Remodel" might seem appealing. Who doesn't love "fast and cheap"? We know you are busier than ever before and want to be smart with your money. 
However, cutting corners during a bathroom remodel is something we DO NOT RECOMMEND and could actually leave you with more issues than when you started!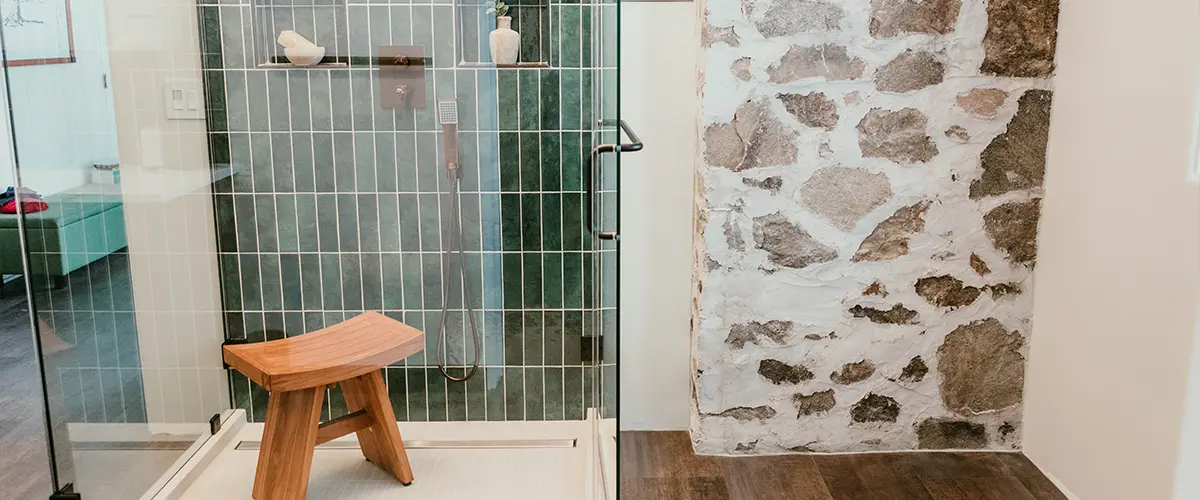 What Is A "1 Day Bathroom" Remodel?​
Many companies are offering this quick fix to appeal to our busy lives and the need for instant gratification. 
 A "1 Day Bathroom Remodel" usually focuses on ONE fixture- typically the bathtub or shower. 
Companies that offer this may apply a chemical glaze that coats your current fixture or install a tub insert, leaving you with a fresh and possibly different colored tub or shower. Great investment right? Think again!
Possible CONS of a QUICK FIX TUB or SHOWER
Progress Photos of Tiled Shower Install (5-7 Days)
Here's what this bathroom looked like before we begin our work on it. The floor needed an upgrade, the tub and shower combo was outdated and not looking great, and the cabinet has seen better days.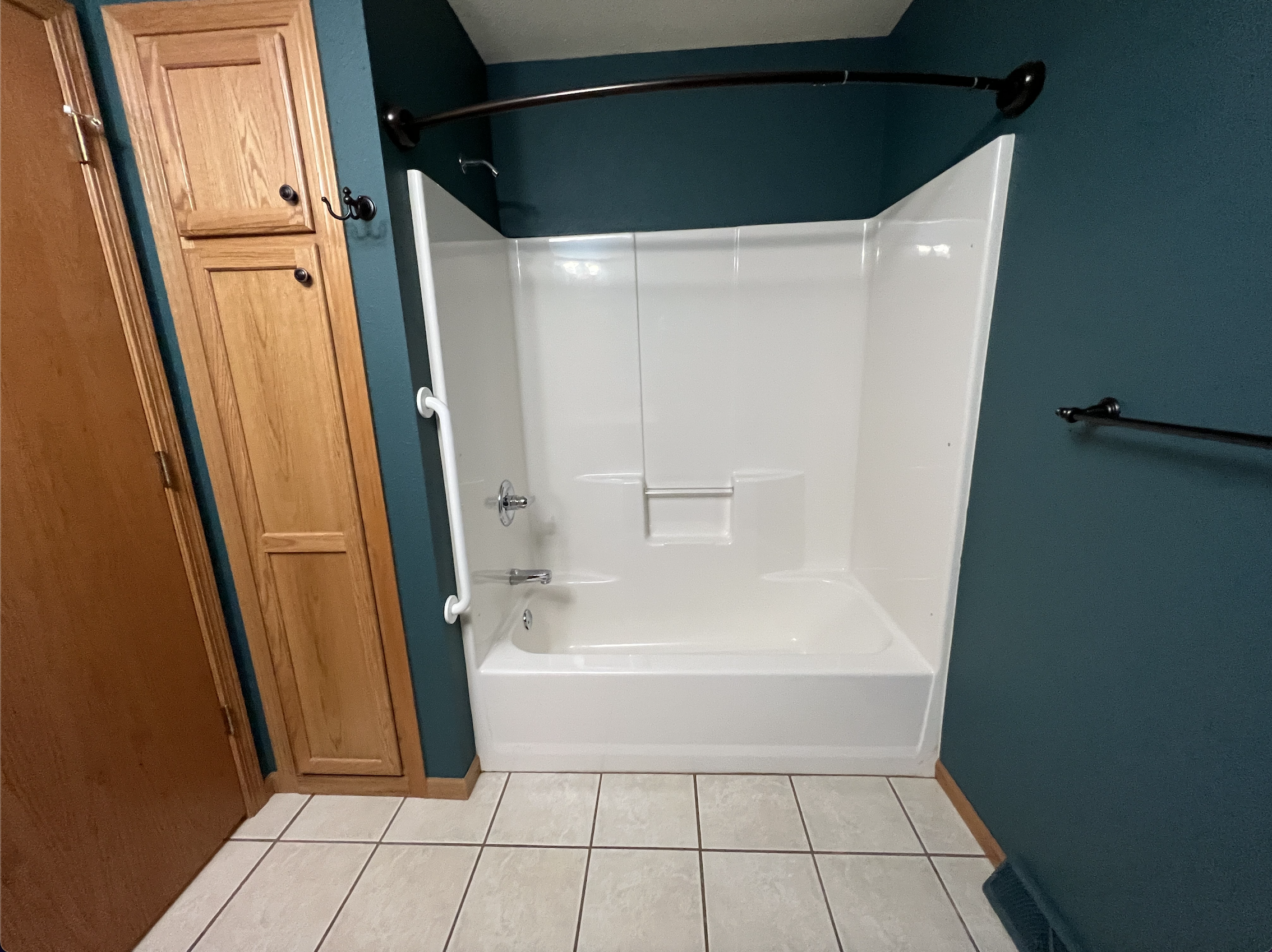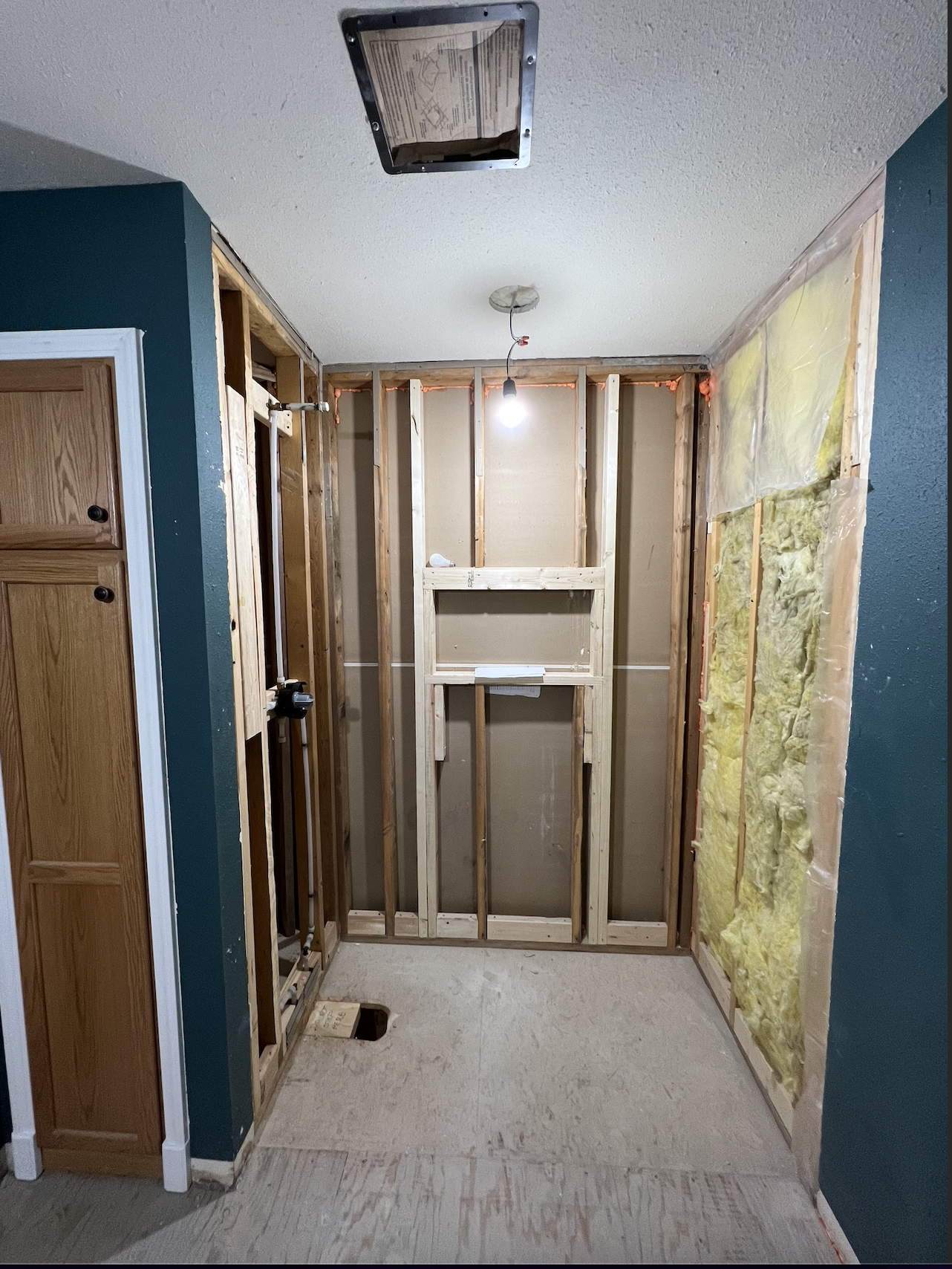 Reframing
Checking For Damages
New Plumbing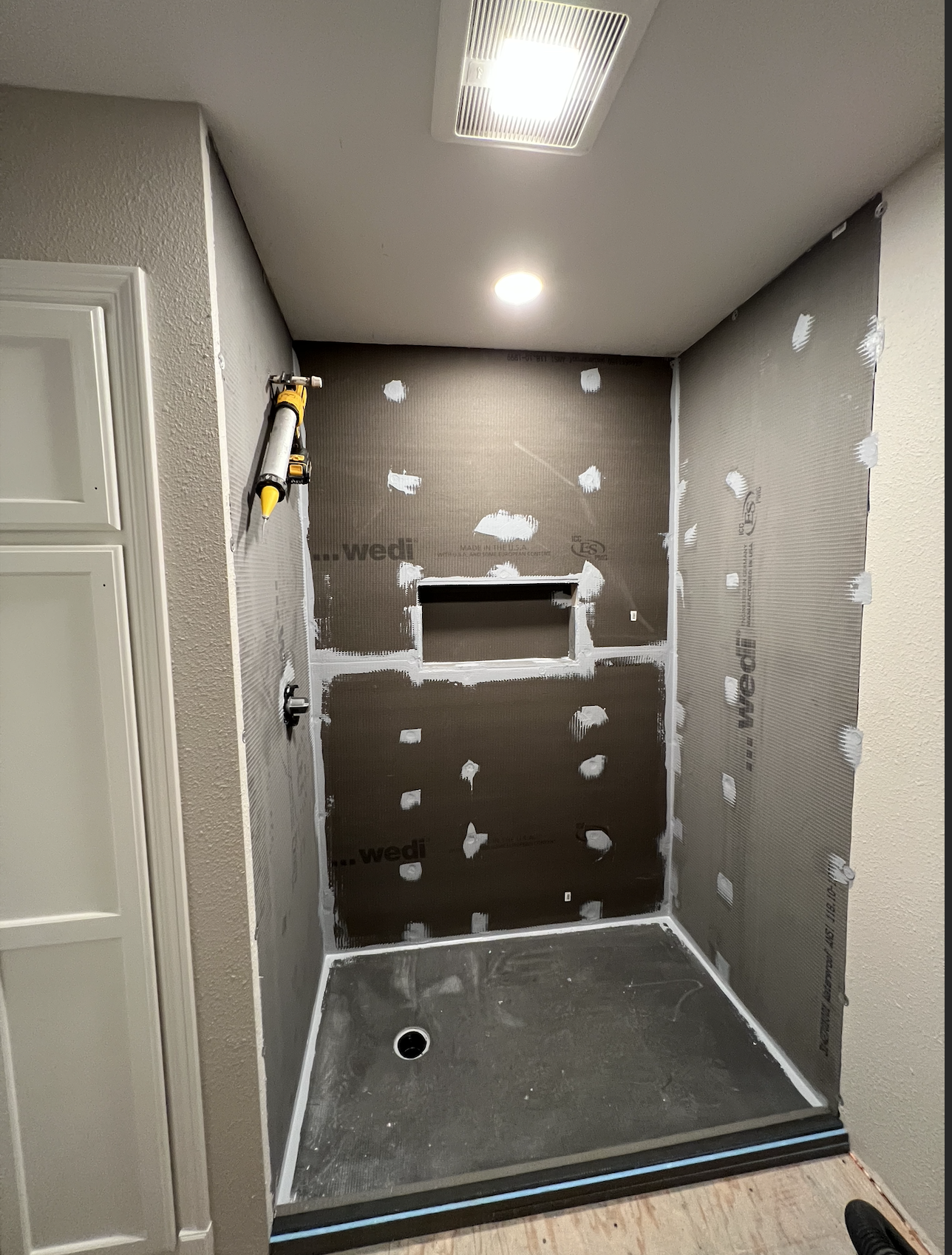 Possible Cons Of A Quick Tub Or Shower Fix
The quick fixes can actually create more bathroom problems and they do not fix any underlying issues. It's like putting a band aid on a cut that needs stitches. 
If you have mold or a leaky pipe in your bathroom, that problem will continue to grow and fester-even with a new tub insert. You may actually reach a point where you have to completely rip out the tub to fix the problem. 
Then you are back to square one… wasted money, wasted time, and a huge mess!
At Remodeling Journey, we believe that your bathroom should be custom-built to your wants and needs. We want to help you do it right the first time and create a bathroom you will love without cutting corners.
Benefits Of Hiring A Quality Contractor
Taking your time with a home improvement project brings a lot more advantages than you'd think. Let's look at some of the most important ones that will greatly improve your remodeling job.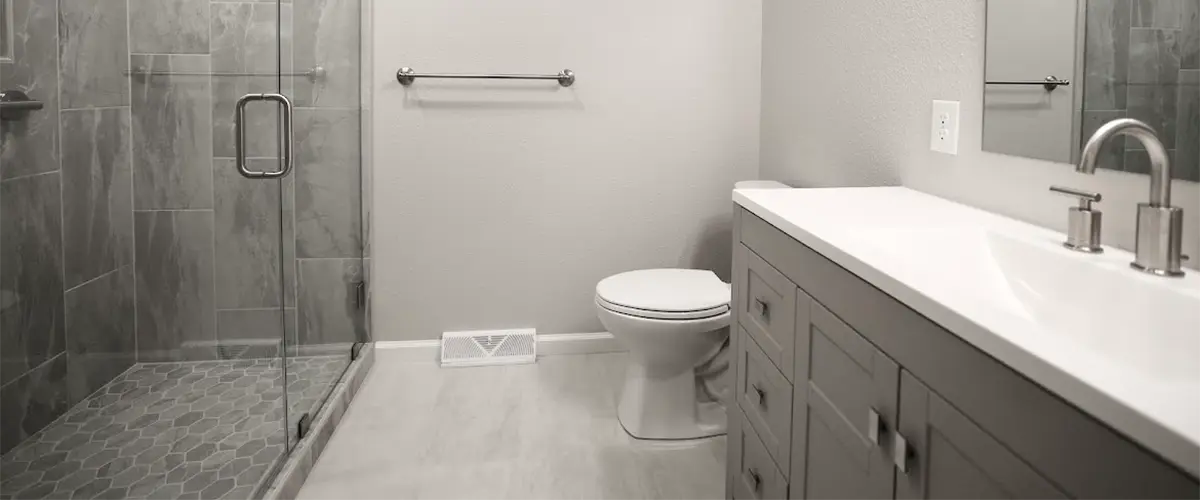 One of our favorite parts of designing a bathroom is offering beautiful tile choices for your new shower or tub surround. There is no way this technique can be done in a "1 Day Remodel". 
In fact, a quality tiled shower will take up to 5-7 days to properly install. You will not have this option with the "quick fix" companies.
With us, you're getting some of the most cost-effective solutions for your new upgrade. You'll enjoy 3D renderings so you can visualize your dream space before spending a fortune, dozens of materials and guidance through them, and reliable and responsive tradesmen to help you choose what works best for your particular needs.
Chances are if you are in the market for a bathroom remodel, your house isn't brand new. Older homes come with common wear and tear and possibly damage that can't always be seen on the surface. Bathrooms in particular can have hidden imperfections due to the increased plumbing and electrical needs in this highly trafficked location.
Common bathroom problems that could be hidden behind your walls may include:
If these issues are hidden in your bathroom, there can be some serious safety concerns. A "1 Day Bathroom Remodel" will NOT fix these issues.
Remodeling your bathroom with Remodeling Journey ensures we're taking a deep dive to look for any hidden problems that could cause long term damage. If we find anything, we will stop and discuss with you the options available to move forward. 
If you are entertaining the idea of a bathroom remodel, chances are you are thinking of making some big changes – which we love and are here for! 
Let's be honest, big changes usually are more than just changing the color of your tub or vanity. Oftentimes it means knocking out or building new walls to bring your vision to life. With a "1 Day Bathroom Remodel", there is no way to really transform your bathroom in this way. You are very limited in your choices and won't get the custom bathroom of your dreams.
We know all of our customers have very different styles and needs, which is why you'll have the freedom and creativity to custom build a bathroom that is both functional, luxurious, and everything in between. 
We'll also take care of the building permits for you if you want to tear down or add walls!
At Remodeling Journey, we take pride in the work we do and the products we use. We believe it is important to do the job right the first time. 
We offer a 5-year warranty and, on top of that, we'll do regular follow-up calls after 3 days, 3 weeks, and 3 months to make sure everything is working properly. After one year, we'll pay you a visit to check on everything and do any minor fixes if needed. 
That is unheard of from most of these "Quick Fix" companies because of a simple reason – they can't back their products and methods. They know the products won't hold up and they will lose too much money offering the warranties.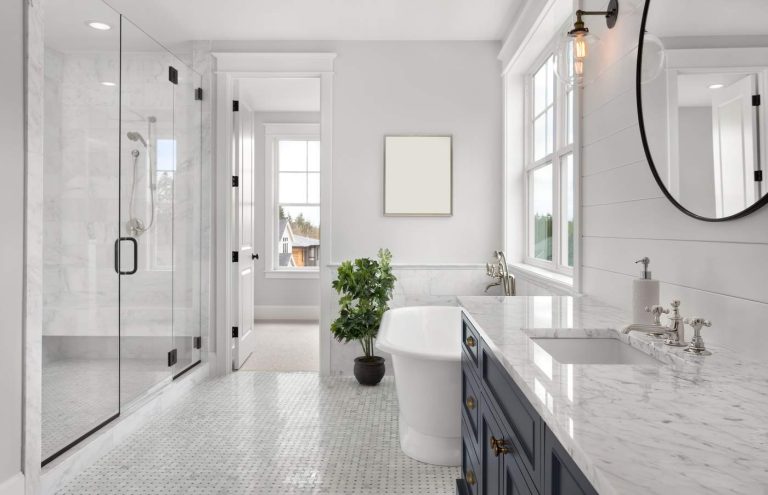 We hope we convinced you that quick one day remodels are a no-go. In a nutshell, these are exactly that – quick fixes that will make the problem go away for some time, but it'll come back even worse.
If you want to get rid of an issue once and for all, a remodel or at least a thorough repair will save you time, money, and a lot of effort.
At Remodeling Journey, we're putting at your disposal one of the best remodeling services in Wausau, WI, and surrounding areas, at a fair a reasonable price.
Check out our offer and enjoy quality workmanship from a contractor that truly cares about your well-being and comfort.