From the moment you request your quote, it's our goal to turn the house you like into the home you love. 
Whether you're giving your kitchen a fresh look, installing that tiled shower in your bathroom, finishing that unused basement space, or renovating your whole home, we can get the job done on time, within budget, and up to the highest remodeling standards you've ever seen. 
In an effort to make this process as stress-free as possible for you, we wanted to outline how your journey will go after you requested your free quote.
Let's begin.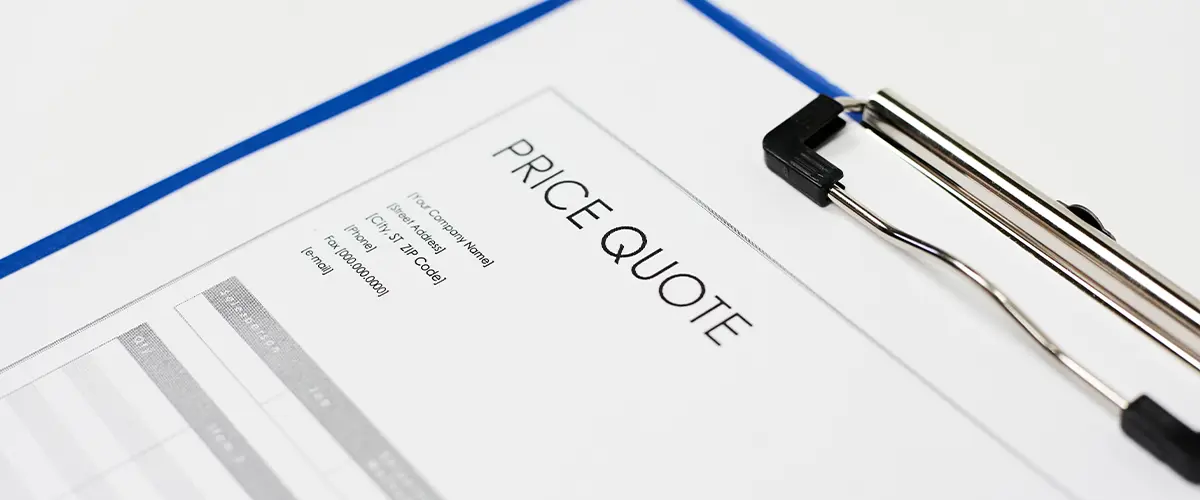 1. Phone consultation (30 minutes)
If you have requested a free quote, you'll get a quick phone consultation to talk briefly about your home, your project, and what's the scope of work. 
During the call, you will be talking with Justin, the owner of Remodeling Journey. He'll ask questions about the size and scope of your project, like:
During the phone call, Justin will also be using your pictures, and collecting information to provide you with an honest and free pricing estimate for your project.
2. In home consultation (1 hour)
During the home consultation, we ask that all of the decision makers in your home are present. At this meeting, you will be provided in-depth information that is exclusive to the consultation.
It is our goal to get a better feel for your space, and take all of the measurements we need. We discuss all of the details; big and small. We ask you about finishes, layout, and start dreaming about all of the possibilities for your completed space.
We will also talk about timeline, potential problems, and expectations. When we finish the consultation, we will (within 5 business days) provide you with our pricing promise. That is our final price to complete your project.
After the consultation, if you would like to continue with the job, we ask for a 50% deposit in order to hold your spot on our schedule, and begin to secure the needed materials for your project.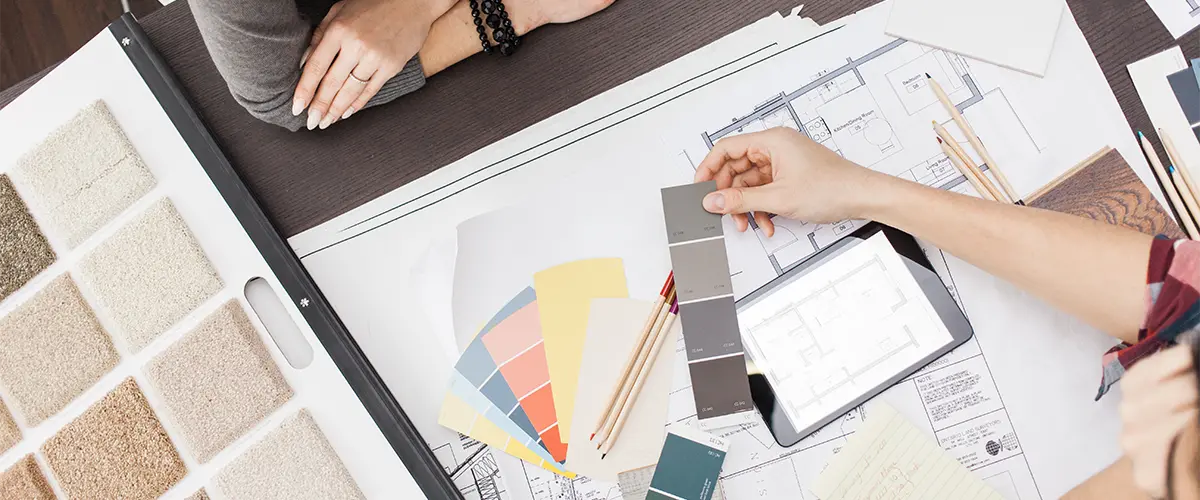 3. Walk-through with the Remodeling Journey Team
This may happen during the home consultation, but sometimes, it does not. 
During this walk-through, you'll get to meet all essential team members, so you get to see and talk with the people who will be in your home during your project. 
Team members will share vital information and ask more in-depth questions about finishes. "Do you want a single bowl sink or double bowl sink?" Or, "What type of drywall finish, or lighting layout do you want?"
Don't know the answers to these questions? NO WORRIES! That is why we are here. We walk you through each decision step by step weighing the pros and cons so you can make the best decision for your space!
The really exciting part… you get to see the designs and make your selections. 
Then, we solidify our permitting, finalize our schedule, and order materials, so we are ready to go when your project is set to begin!
We stay true to our promises, so the project will finish when our timeline says it will. Unless there are no major changes of order or setbacks, you'll get your dream space exactly when it was promised.
If, however, there are some issues that need more attention, we'll let you know and offer you the best solution forward, without sacrificing anything from the quality of our work.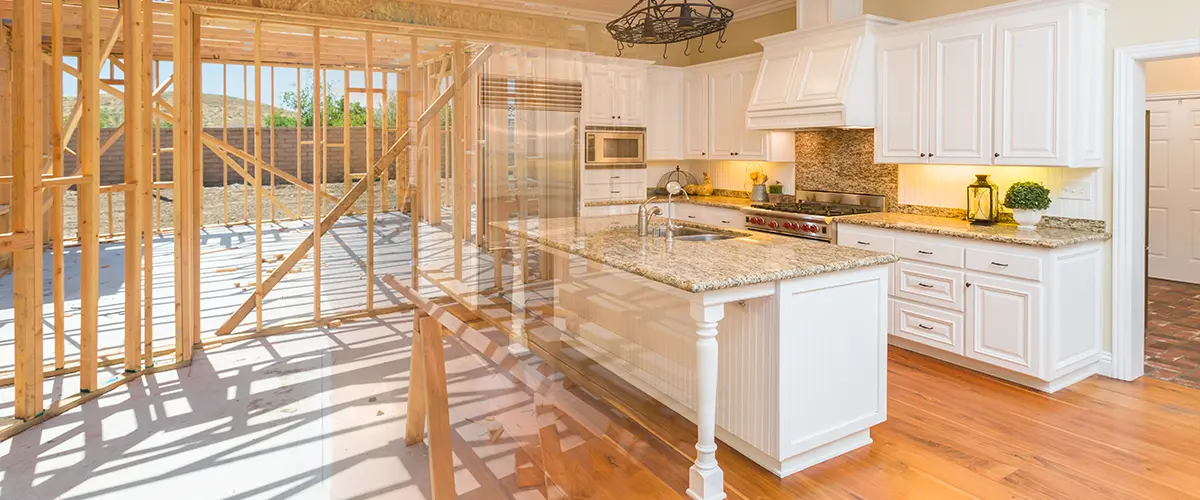 We take pride in being easy to communicate with. You can call, email, text, or send a smoke signal, and know that we will answer. Not just that, but we'll be happy to help in whatever way possible. 
We understand this is your home, your personal space, and likely your largest investment. We want to be thoughtful and respectful at all times, and make sure you are getting exactly what you thought you were going to get.
Check out our home remodeling services and enjoy working with a top-tier contractor that puts you at the front and center of their work.
Have any additional questions or thoughts? The fastest way to get a response is to text or call (715) 551-7328 to get in touch with Justin, or request a free quote right now!