Selecting the right kitchen sink is an important decision to finish off the look and feel of your kitchen. You may be thinking about all the different sink materials, how the sink will be mounted, will it be single bowl, or double bowl sink, and more.
One of the first steps is to decide which style sink basin is for you, and which one you'll benefit from the most. Are you filling large pots, or doing any canning? Do you like to have an area for dirty dishes and one area for drying? Do water spots or scuffs bother you? 
What it truly comes down to, is personal preference. There is a lot to consider, but we have done some thinking for you!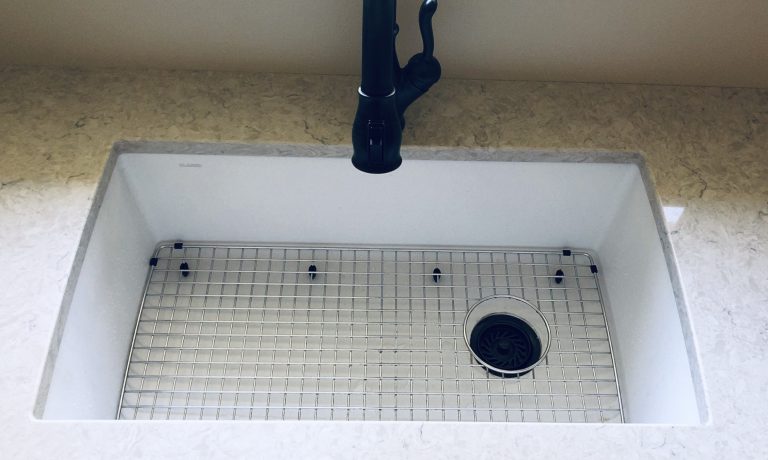 The Best Kitchen Sink Materials Out There
Here are the most common sink material options, along with their pros and cons:
Drop-in Mount Or Undermount Kitchen Sinks?
The way you want your sink installed will impact the overall style of your kitchen. There are two main ways to do this, and both of them have their own pros and cons. Let's look into it.
Cons – The "lip" that sits on the counter allows for dirt to build up overtime and can be difficult to clean. It also creates a look that is not as finished or sleek.
Cons – Harder to install, less cost effective, and can reduce storage under the sink.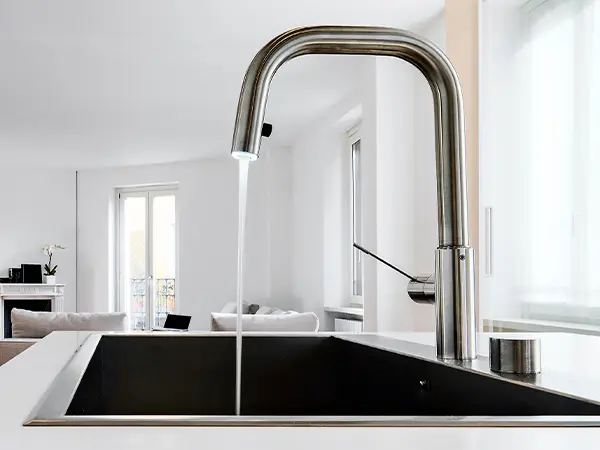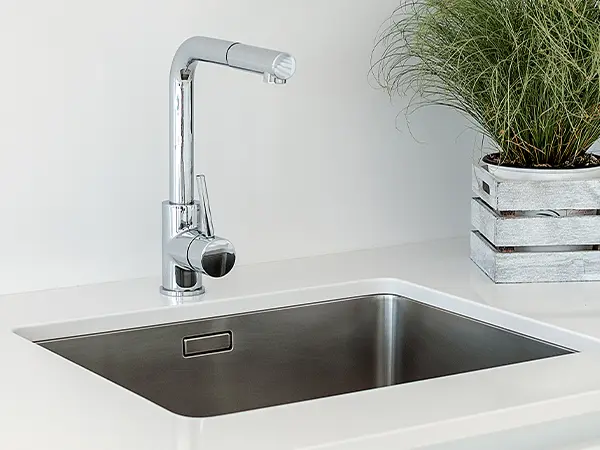 Double Or Single Basin Sink
Double or single basin sinks will make a difference when it comes to kitchen efficiency and how functional everything is.
Double Basin Kitchen Sink
:If you don't have a dishwasher, or you like to keep clean dishes separate from dirty dishes in the sink, you'll want a double basin sink. 
One side being used to wash and one side to rinse; this is especially good for dishes that are fragile (china or crystal) or those that are not dishwasher safe. 
A double basin sink can come in equal sized basins 50/50 or offset 60/40. 
Single Basin Kitchen Sink
A single bowl sink is excellent for providing a large space to do one thing. Think washing large pots or pans. Without having a divider you may also get a few extra inches of space in your sink that you will appreciate.
Single basin sinks will also save you some counterspace that you can use for multiple other things. Needless to say, they're also more affordable.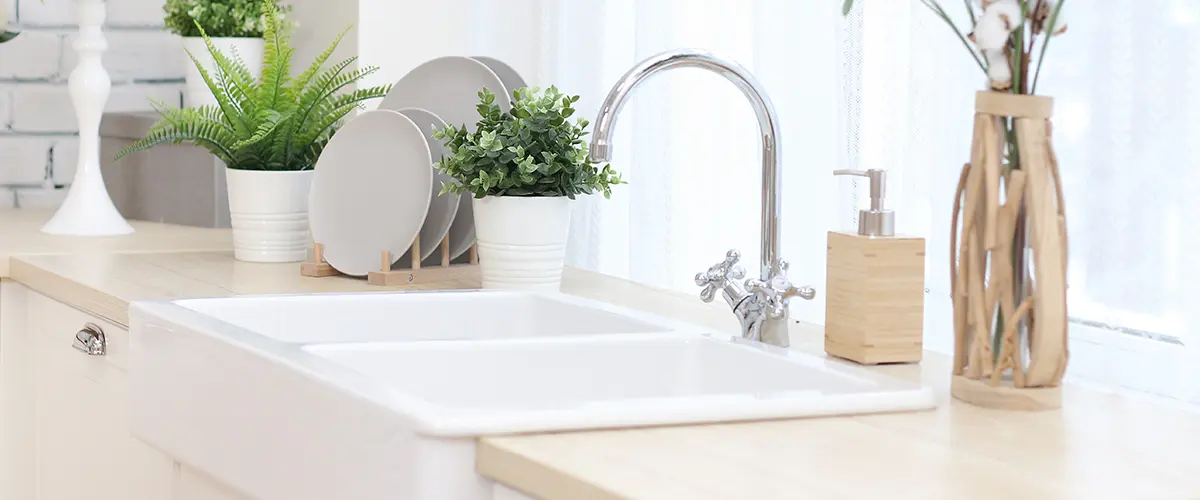 Whichever kitchen sink suits you best, be sure to choose a high quality material, as you don't want your sink to crack or split when you drop a pan too hard.
Whether it's a drop-in sink or an undermount sink, there's one aspect of a sink that makes the biggest difference – the faucet.
To tap into the full potential of your kitchen, you'll want a top-notch water fixture with a detachable head and different pressure levels so you can rinse even the biggest pots you have. Sure, you'll spend an extra buck on them, but the value it brings is totally worth it!
If you'd like to learn more about kitchen sinks, faucets, and other aspects of your kitchen, get in touch with our experts from Remodeling Journey by requesting a free quote.